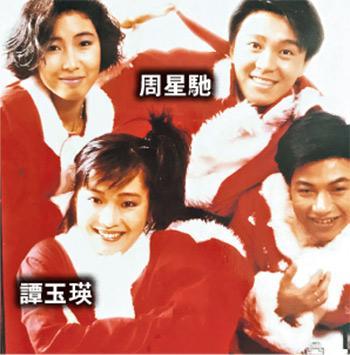 Tam Yuk Ying never saw Stephen Chow hit children when they worked together
courtesy of mingpao.com
Tam Yuk Yin was a guest on Cheung Bo Wa's YouTube program. Speaking of working with two Best Actors Stephen Chow Sing Chi and Tony Leung Chiu Wai on TVB children's program in the past, her impression of them was that both were people of few words. Tam Yuk Ying said, "Everyone's relationships at the time were pretty good, after work we would try to take the bus together. However we didn't really talk about anything privately. Back then few would talk about their own stuff. No one would chat or gossip. Work was work, dinner was dinner."
Lord Sing was accused of constantly pranking children as a host. Tam Yuk Ying explained that Lord Sing only did not deliberately baby them. "He treated the children as people, he would pay them mind when he liked and not when he didn't. If he thought that what you said was meaningless, he would make a face at you or go 'umph' and walk away. That's what I saw. Someone said that he hit the kids, which I never saw." Lord Sing and Wai Jai today have both fame and fortune. Tam Yuk Ying was happy to have worked with two Best Actors but she was never envious. She said, "He is him, you are you. I feel I am pretty good, I do what I want to do."