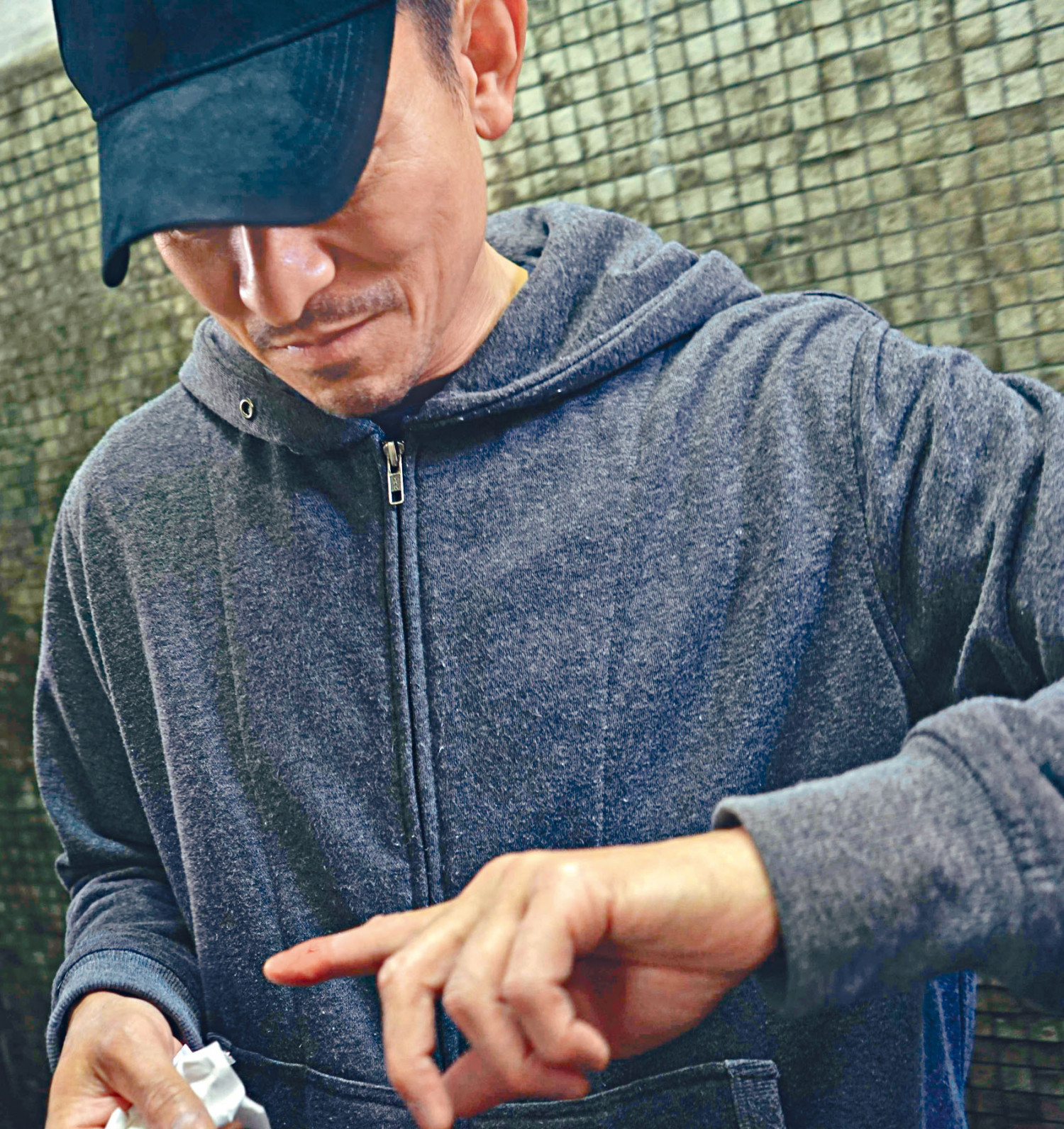 Andy Lau cuts himself on the tape dispenser
courtesy of singtao.com
courtesy of mingpao.com
After cinemas opened up again since February 18th, viewers were itching to go to the movies again. The Herman Yau Lai To directed, Andy Lau Tak Wa produced and starred SHOCK WAVE 2 (CHAK DAN JUEN GA 2) after 3 weeks in release became the fastest Hong Kong film to pass HK$ 15 million at the box office under the "gathering restriction order".
The film SHOCK WAVE 2 is a hit in the Mainland and in Hong Kong. After reaching the top grossing Hong Kong film box office in Chinese film history with 1.313 billion RMB earlier, SHOCK WAVES would become the fastest Hong Kong film to pass HK$ 15 million under the gathering restriction order.
In the film Wa Jai played a bomb disposal expert turned top fugitive, unlike the "heroic figure" in the previous film. Wa Jai in order to play the character on the run went to shoot on location in Mongkok and attracted many onlookers. In the story Wa Jai in order to evade capture mixed into the crowd, ran into a store, opened fire and triggered a dust explosion. However, during the shoot Wa Jai while walking in the store injured his finger on a tape dispenser. The crew got nervous, rapidly disinfected Wa Jai's wound and stopped the bleeding. Wa Jai however could not look calmer, after the would stopped bleeding he returned to work and finally successfully finished the scene.
Wa Jai said that this character was different from past heroes. This character would be more turbulent, as his adventures and personality would rise and fall with numerous changes. Wa Jai said, "To be able to play a character with this many layers and different states of mind, I feel very satisfied and happy."