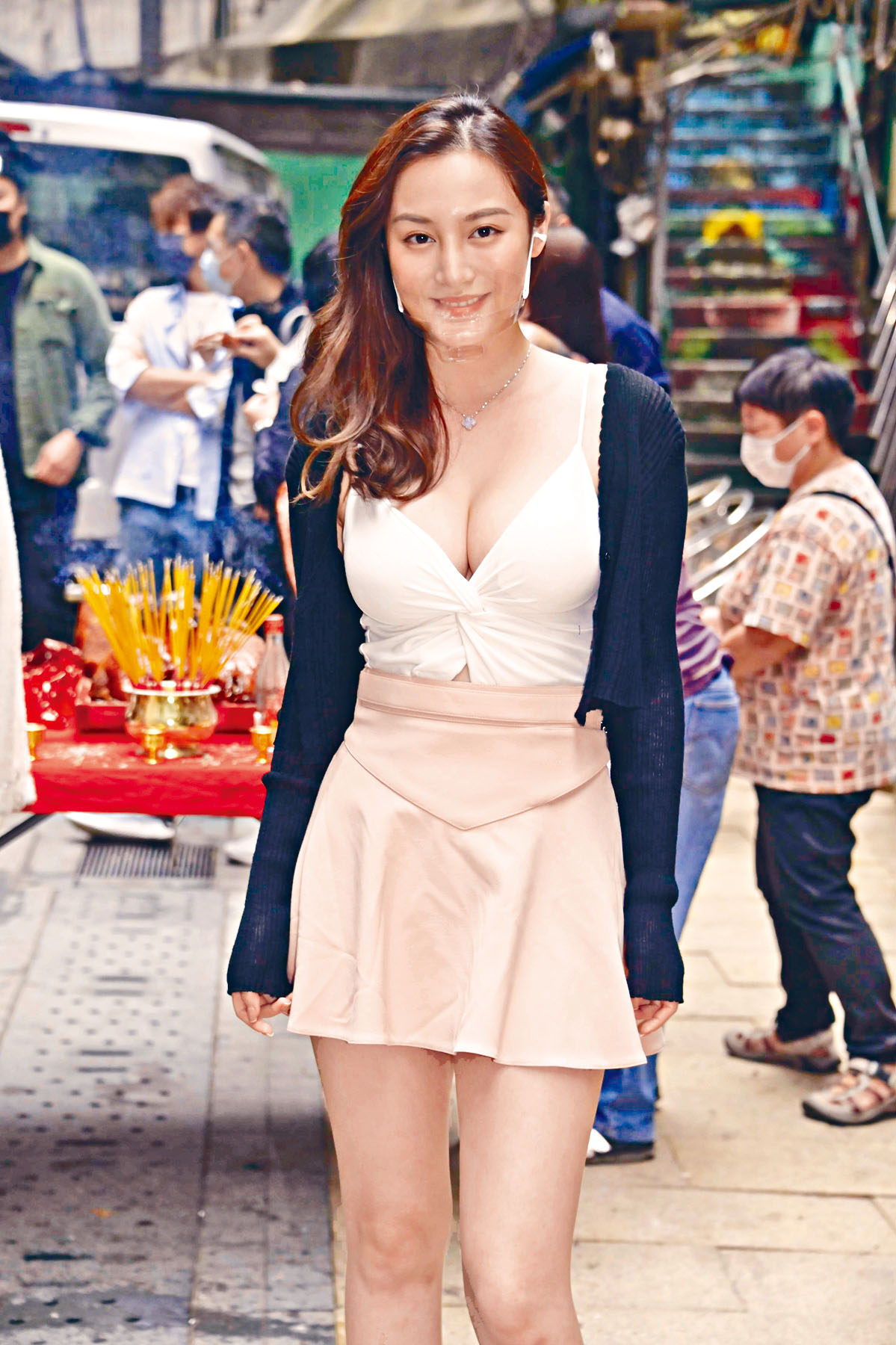 courtesy of singtao.com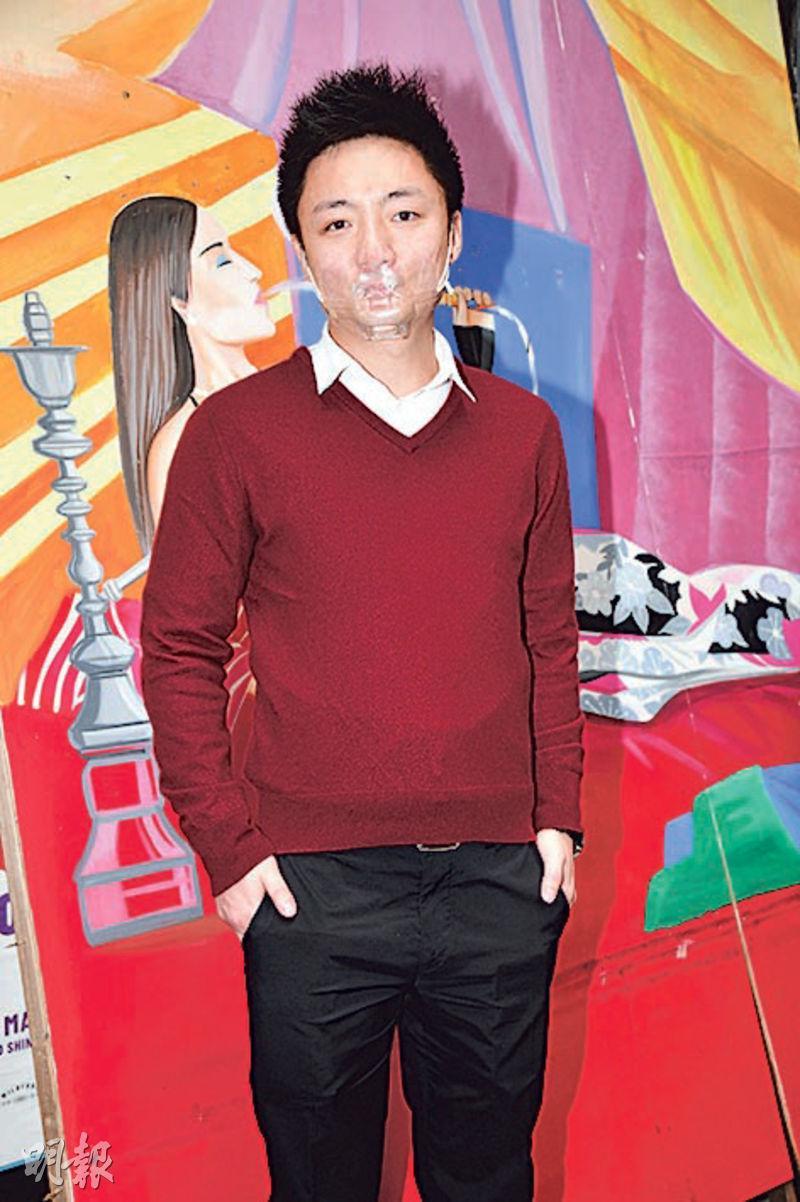 Derek Chung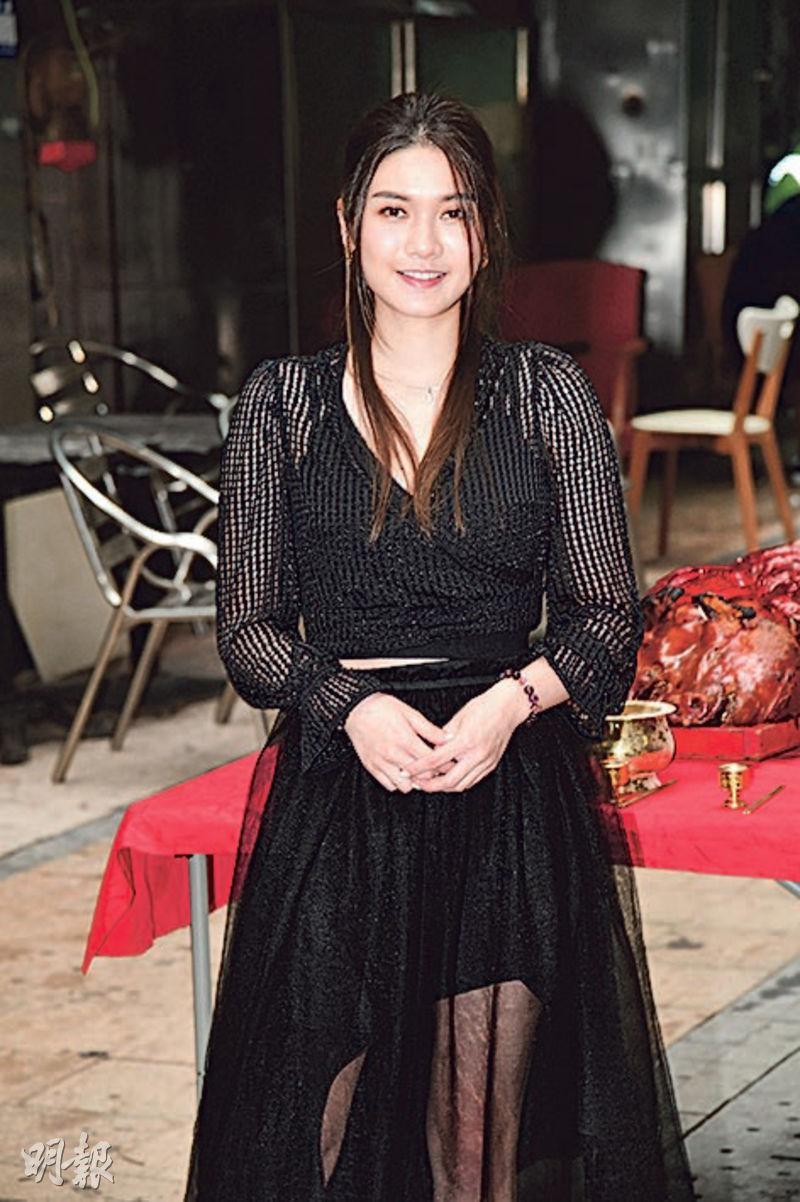 Charlotte Cheung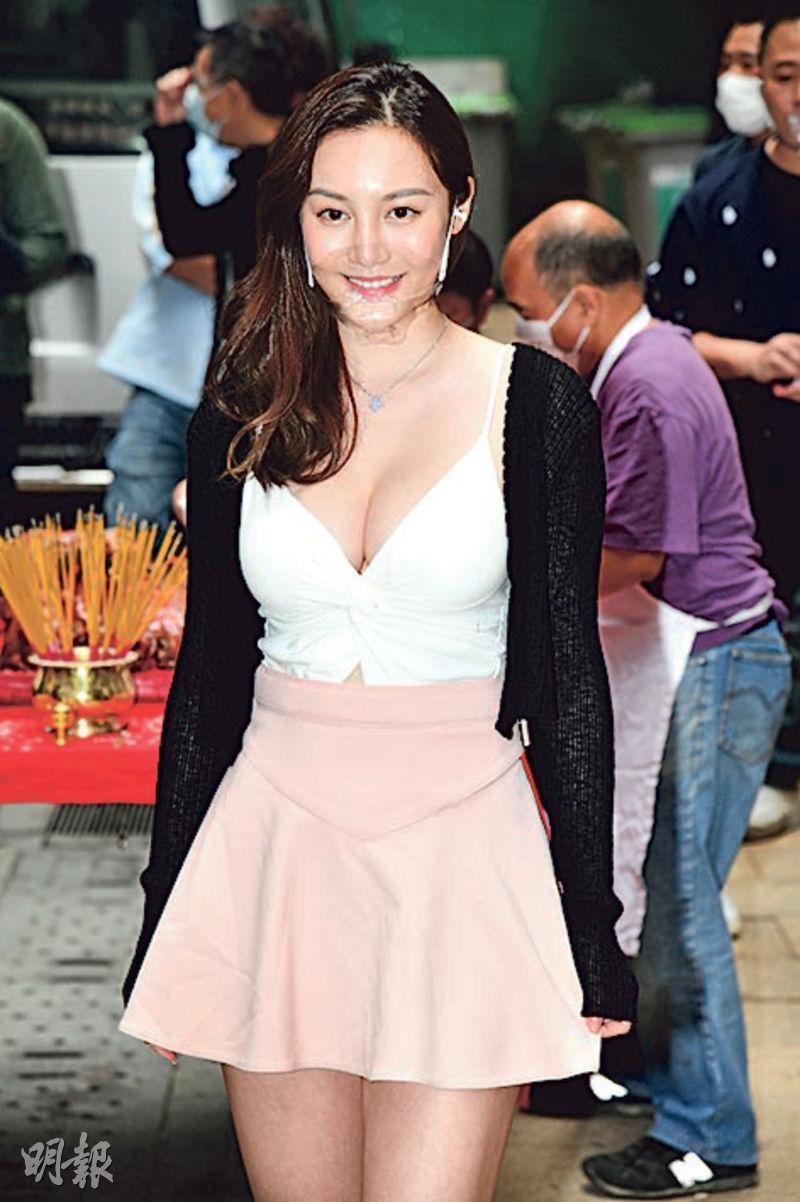 Ashina Kwok
courtesy of mingpao.com
The film #PTGF (PTFG CHOOK JO NUI YAU) yesterday held a production start worship ceremony. Ashina Kwok Yik Sum appeared with a 4 inch "career line" (cleavage). She admitted that someone online once offered her several million, but to the exaggerated number she thought it was a scam and did not respond.
Kwok Yik Sum revealed that in the film she would guest star as "PTGF" (Part-time Girlfriend) Bobo. Because she would be the first to appear, the director asked for a "shocking" effect and for her to live up to her name. Thus her costume was rather sexy. However she would not have any love scene. At most she would play sexy billiards. She said, "I don't know how to play, I have to learn from them. (Would the male workers fight to teach you?) Maybe they think I am too dumb to be taught!"
In real life has she been asked to play PTGF? Kwok Yik Sum said, "When I was young it wasn't popular, and I didn't go online too often. In recent years I finally went online and someone offered several million. I thought it was too exaggerated, it had to be a scam. So I never replied!"
"Third Generation Wealthy" Derek Chung Pui Sun yesterday at the worship ceremony claimed that he was not investing, only supporting Hong Kong film during the pandemic as a minor shareholder. Would he guest star? He said, "Like a few lines in KING OF COMEDY would be fine, I like to watch movies more than act. In addition actors require professional training!" Chung Pui Sun also revealed that he has been training 6 days a week in preparation for the fight with Joseph Lam Jok in September. "Every morning I get up at 7AM, stretch at 8AM, going to work at 9AM. I quit soft drink and before July I can only drink 4 times. Now I have already drunk twice, so yesterday for Daddy's birthday I couldn't enjoy the fine wine!" Once admitting that he had a strong sex drive, would he practice abstinence in preparation for the fight? He seriously said, "That would be a little difficult, maybe two or three weeks before the fight!"
Charlotte Cheung Pui Lok in the new film played a female cop who had to go undercover as a PTGF. Showing off her figure was inevitable. She would have kiss scenes with Hang Jai, which would be more comedic than sexy. Salad admitted that she informed her boyfriend Poki Ng in advance and supported his decision to take a break from on screen work. She believed that he was a big boy and knew what to do. Would she ask her boyfriend not to "start a war" with people on the internet again? Salad said, "He wouldn't! There were a lot of misunderstanding in between. (Would you spend more time with him?) He has more time to spend with me, he really likes sticking to me! (Would he visit the set?) No, I want to focus on work. (You don't want him to come and scope out girls?) He is used to big events! Haha!"