courtesy of singtao.com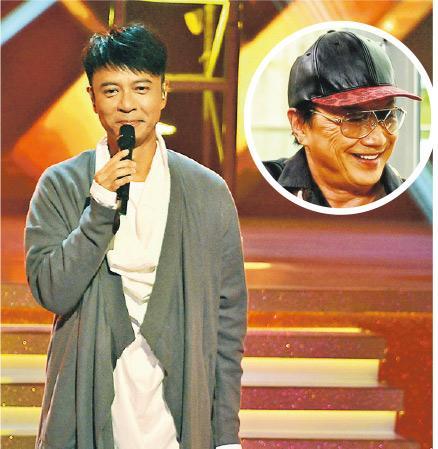 courtesy of mingpao.com
Cheering for the entire world during the pandemic, HiEggo on April 1st, the anniversary "Gor Gor" Leslie Cheung Kwok Wing's passing, would spread positive energy through Gor Gor's singing. That night Gor Gor's beloved Tong Tong (Daffy Tong Hok Tak) named IN LOVING MEMORY OF LESLIE CHEUNG concert will take place on the lawn of the Ocean Terminal rooftop, in front of the Victoria Harbor scenery. After Karen Mok Man Wai and Julian Cheung Chi Lam, HiEggo host Lawrence Cheng Tan Shui and concert director Siu Chiu Shun successfully invited "Song God" Sam Hui Koon Kit to perform again for HiEggo. Gor Gor's friend Hacken Lee Hak Kun also rapidly agreed. The U.S. A Cappella group Metro Vocal Group, and the Hong Kong Baptist University music department would also perform.
Hacken said that he had unforgettable memories of Gor Gor. Because he and Gor Gor had many friends in common, they would constantly have dinner together. The most memorable was while Gor Gor was "retired", he was fortunate enough to sing karaoke with Gor Gor. He felt like he won the jackpot! Gor Gor even sang Hacken's hit CITY HALL AUDITORIUM and received tips from Gor Gor. Gor Gor said to him, "Actually you can sing the song like this, you don't have to use your way to sing it." Hacken admitted, "He put a lot of money in my pocket." He said that at his concerts he performed Gor Gor's songs many times. For the April 1st performance he would sing FALLING FOR YOU, which he really liked.
IN LOVING MEMORY OF LESLIE CHEUNG received support from "Gor" fan club and the travel development council. The funds raised online would be donated in its entirety to Food Angel for rice purchase, and the production of rice meals to help those in need.
In coordination with the government's gathering restrictions, the venue would strictly enforce the rules, permit only workers into the performance venue and prohibit any general public admittance. The general public would be able to enjoy the performance on various major media outlets, online and streaming platforms.