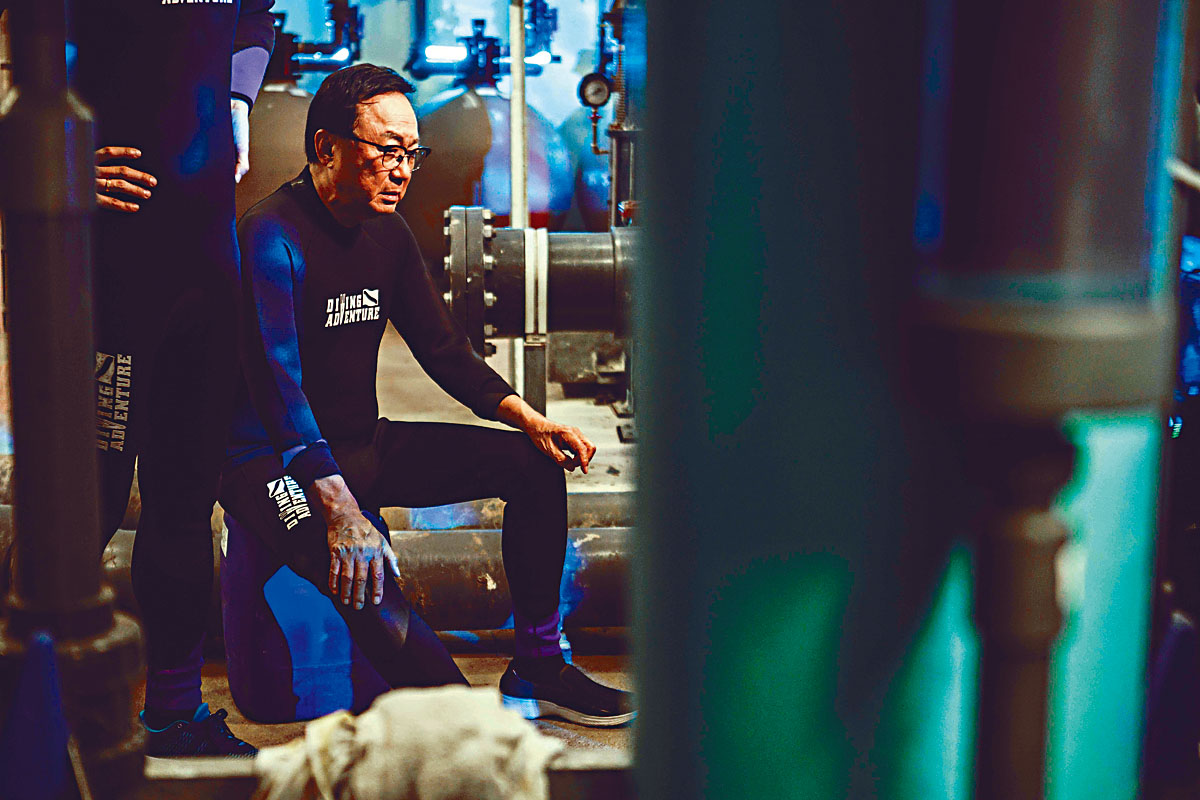 Michael Hui is all wet in his diving suit before even going into the water
courtesy of singtao.com
courtesy of on.cc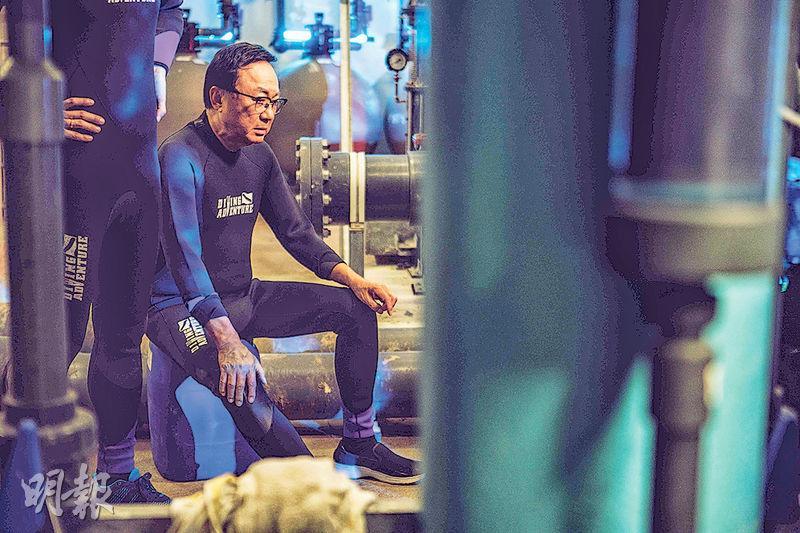 courtesy of mingpao.com
Due to the rampant novel coronavirus pandemic earlier, ten Hong Kong film companies co-funded the production ALL U NEED IS LOVE (JUNG SI YAU OI JOI GAK LEI) in hopes of providing assistance to the film basic level workers. Many directors in the industry directed the film, which will officially open on April 22nd. The film's ultimate trailer, poster and production special were released yesterday.
Many film industry elders have contributed fully to the industry, performing in the film without any salary. The 77 year old Michael Hui Koon Man in the film even a lot of tough performance, not to mention trying to catch up with the production progress. He even had to work overnight, doing everything he could for the industry. In one scene Hui Koon Man, Chin Ka Lok, Ken Wong Hoi Wai, Fung Yat Hung took a secret tunnel to escape the hotel. The quartet under 34 degree Celsius heat put on all scuba diving gear for the shoot. Before the production even began, everyone was drenched in sweat. The crew kept wiping their sweat away and fixing their make up. During the break, they were also soaked before even entering the pool. Wong Hoi Wai even wrang the sweat out of the diving suit to show the crew. In another scene Hui Koon Man and Chin Ka Lok had to crawl through the tunnel and turn around. Despite the late night and hot stunt scenes, Michael not only had no complaint but also found joy in contributing to the industry. "I don't specialize in action scenes, but I like performing action scenes because they don't require coming up with dialogue. If the stunt is good, it doesn't require explanation and even has comedy. My favorite is action scenes that entire world would understand, they would be the same for Africans, Chinese, and Americans. That would be the best!"
With the most scenes with Ka Lok this time, Michael said, "I mostly came up with the dramatic scenes, humorous dialogue, Ka Lok was responsible for action, fights, we had a lot of spark. He would come up with something that I wouldn't be able to!" Ka Lok was also the action director. When asked if he "abused" his elder, Ka Lok joked, "Wearing the diving suit has nothing to do with our action design, we are only responsible for the execution!" Actually Ka Lok has worked with Michael as early as 35 years ago. He said, "Michael might not remember, I was his stunt double in MR. BOO MEETS POM POM (JI YUNG SAM BO). As an actor this was our first collaboration. I played his younger brother. To be able to work with my idol, everyday at work I have been both nervous and anxious."