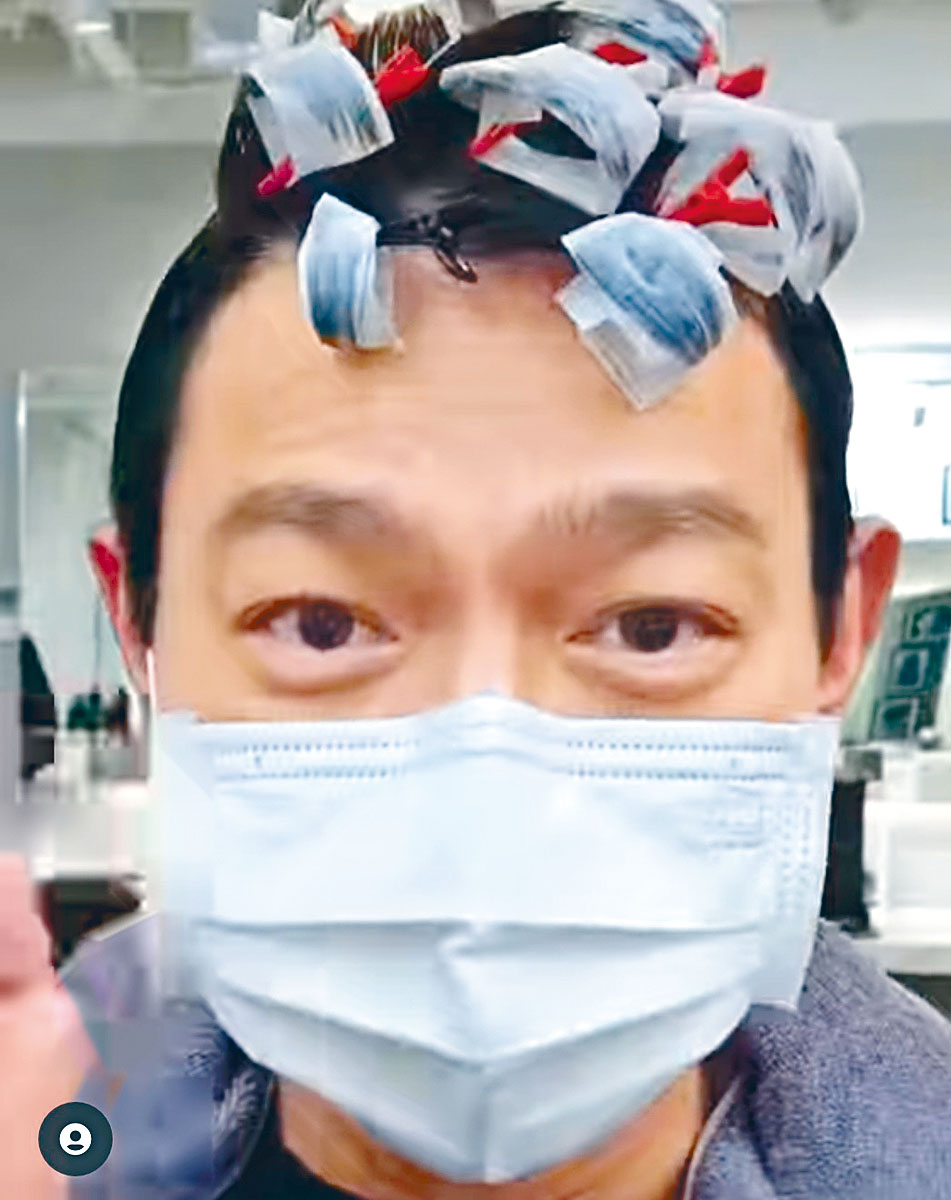 courtesy of singtao.com
Andy Lau Tak wa recently joined the production of the film ONCE UPON A TIME IN HONG KONG (GUM SAU JI) and again teamed up with Tony Leung Chiu Wai. For the character Wa Jai got a perm and shared the process on social media. Wa Jai wrote, "I haven't had a perm in a very long time. Because the movie requires it, I have roller upon roller on my head. Nervous!"
Wa Jai has never appeared without looking good, this time he gave everyone a rare look with his head full of rollers. In the video, Wa Jai sat in the chair and held his arms nervously. When the hair stylist put the rollers in his hair, Wa Jai still waved to the camera, smiled and said hi. After the perm, when the hair stylist cut Wa Jai's hair Wa Jai told him how to cut it and how long. Upon completion wa Jai fixed his hair in front of the mirror and looked very pleased.
At 59 Wa Jai has a full head of hair, which many middle aged men should be envious of. However some sharp sighted people saw some white hair on top of Wa Jai's head and even joked why he did not look any different before and after the perm. His hair did not curl at all. Wa Jai's hair roller look resembled KUNG FU HUSTLE's Landlady Yuen Qiu's look!