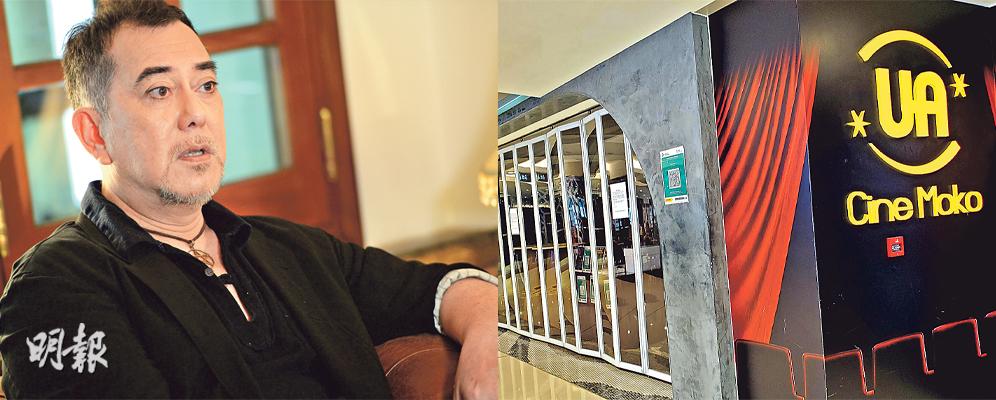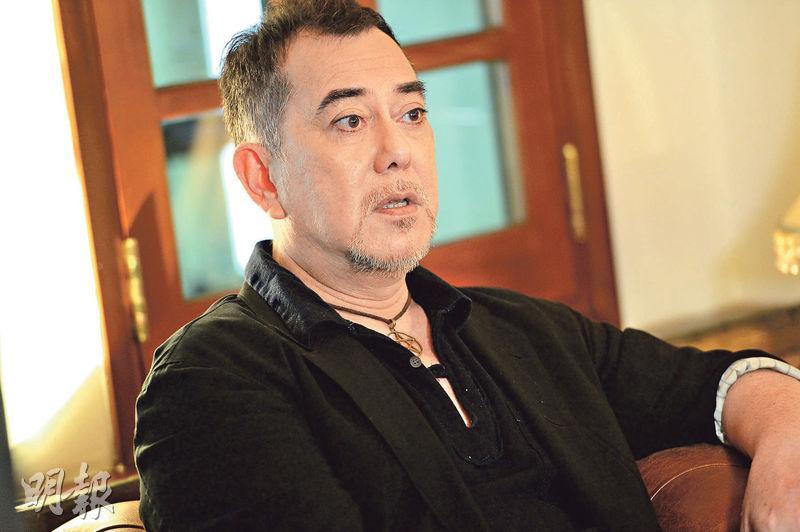 Anthony Wong says that under the pandemic everyone stay at home and watch television, so television series and television movies won.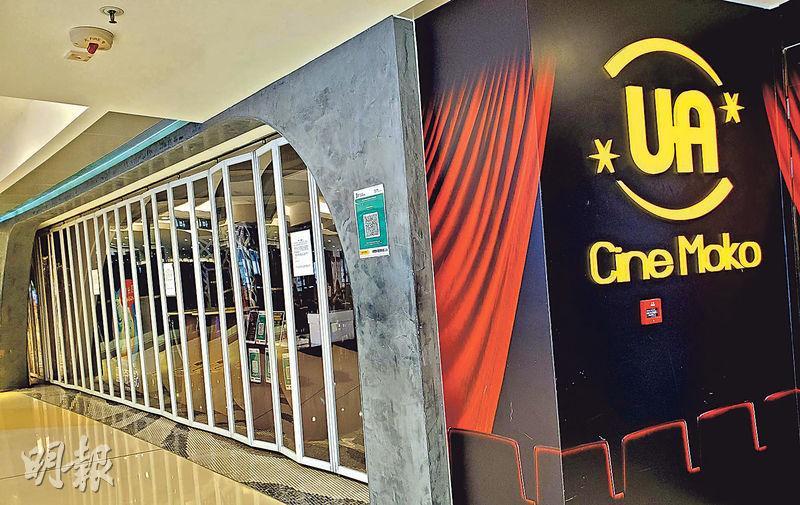 The entire UA cinema circuit closed, yesterday its Mongkok cinema was already closed.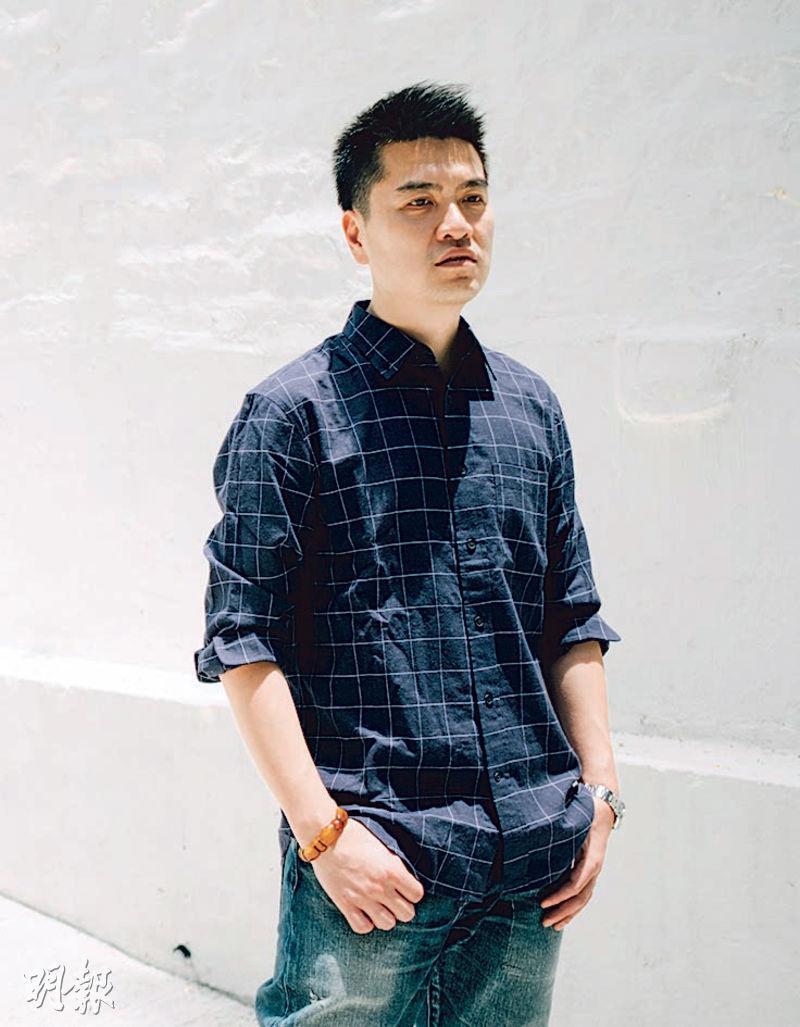 Director Sunny Chan says that the cinema is an important base for art and culture, and he hopes the audience would safeguard it.
Director Philip Yung feels the UA circuit closure is too sudden
courtesy of mingpao.com
The pandemic severely impacted the Hong Kong film industry. All Hong Kong cinemas closed three times. The third wave of the pandemic closed cinemas for over 70 days. They were opened again on the Lunar 7th (February 18th), but after 36 years the UA cinema circuit yesterday announced suddenly a complete circuit closure. Many in the industry lamented, but Anthony Wong Chau Sun felt it was the end of an era, and the beginning of another era. The pandemic has made people's life format electronic. "Now very obviously the way out has already appeared, in the future perhaps the home would become the cinema."
Anthony Wong Chau Sun lamented the end of an era. "It's over, without cinema do we go home and screen movies ourselves?" He said that when the cinemas opened up again occupancy was limited to 50%, salary and rent had to be paid in full but the box office had to be halved. It was pouring water into the ocean! He felt that in the future the format of watching movies would change. "In the future the home may become the theater, because the pandemic made everyone use to work, learn and watch movies at home. Many people say that they are contributing money to help the film industry; otherwise film would have no hope. However it is impossible to be like the 80s. We shouldn't think about the past, we have to keep moving ahead. The world is already different, we have to accommodate and coordinate."
Wong Chau Sun said that when theaters developed into mini cinemas, then to out of business, naturally the home would become the cinema. "Now everything is electronic. Actually very obviously the way out is already here, changing the entire format. 5 years ago when I was chatting with Hollywood film friends, they already said that the American film industry was already beginning to change. They either made big productions or micro productions; many people switched to make television series and television movies. Under the pandemic, everyone stay at home and watch television, television series and television movies won everything. Of course they must be creative."
Sammo Hung Kam Bo was even more pessimistic. "Later maybe film and television would be gone. We would have to listen to the radio again. Everything is retro in Hong Kong!" He lamented the UA cinema circuit closing. "In the past we often went to the movies, every Saturday and Sunday we went to save our seats to see the audience's reaction. Now this song no longer exists." Simon Yam Tat Wa said, "It's very sudden, I am a little upset. Since it happened nothing could be done about it. Hopefully the pandemic would pass soon and every business and industry would get back on track." Richie Jen (Yam Yin Chai) felt that the situation should be confronted with optimism. "Everyone is working hard to make good movies, when the market recovers more cinemas would open up again. I used to watch movies at the UA. The pandemic's impact has been enormous. Many restaurants have closed. My heart really aches over it."
Ron Ng Cheuk Hei felt tha UA cinema circuit closure was regrettable but he could do nothing about it. "When I was little I often went to the Sha Tin UA to watch movies. I really grew up with it. I wish that the pandemic would quickly pass so cinemas can open up again." Jerry Lamb Hiu Fung suggested for cinemas to find even more exits to ensure space for survival. "Many people are saying that the times are changing. I feel cinemas can transition. For example when singers perform concerts and the venue capacity does not allow high occupancy, they can consider using cinemas for simultaneous broadcast so even more viewers would be able to watch them." Patrick Tam Yiu Man hoped that someone would take over the circuit.
MEN ON THE DRAGON (YIK LAU DAI SUK)'s director Sunny Chan Wing Sun posted on social media, "UA's closure of course has an impact on the industry. I wish that each colleague who works at UA would be able to find even better development. Another important point is, out of the 6 cinemas that provides descriptive video services for the visually impaired in Hong Kong, UA had 4. After the closure Hong Kong film descriptive video services for the visually impaired would take a few steps back. Cinema is an important base for regional art and culture, it must be safeguarded. Viewers and friends, please support the Hong Kong film industry. If possible in the future, see you at the movies, OK? Thank you."
PORT OF CALL (DAP HUET CHUM MUI)'s director Philip Yung Tsz Kwong lamented that several days ago he just watched KEEP ROLLING (HO HO PAK DIN YING) at an UA cinema. He never expected that it would close! If Hong Kong has no cinema, where would the movies be screened after they are made in the future?