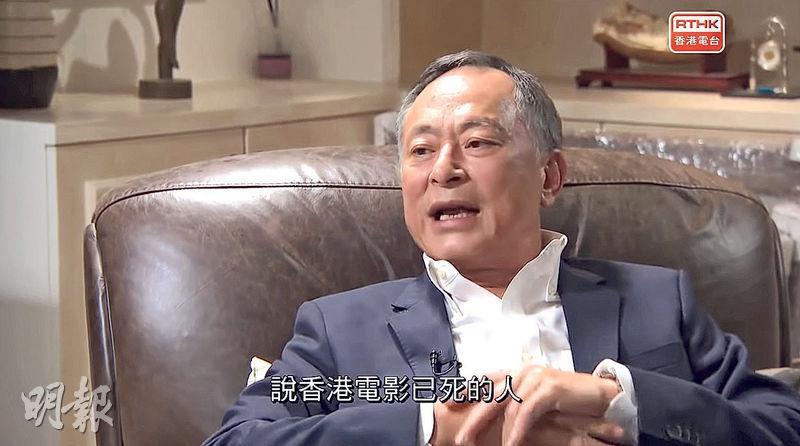 Johnnie To says that anyone who says, "Hong Kong film is dead" do not understand film at all
courtesy of mingpao.com
Johnnie To Kei Fung was a guest on Louisa So Yuk Wa's Radio and Television Hong Kong program THE SCREENING ROOM. Speaking of Stephen Shiu Sr. and Yau Hok Sau's recent discussion of the topic "Hong Kong film is already dead", To Kei Fung did not mention Stephen Shiu, Sr. by name and only described him as "This Mr." He said, "This comment Hong Kong film is already dead, I heard it many years ago. This Mr. doesn't know film, he only makes a living from sticking to film but he isn't a filmmaker. What he said, young filmmakers shouldn't listen at all. This comment is garbage. People who say it don't understand film, since they can't make a living they think others can't either."
So Yuk Wa mentioned that in the past two years changes in Hong Kong made young people feel disillusioned, unable to see their future. When To was asked would he understand how they felt, To Kei Fung said that he believed most Hong Kong people would understand too. In this era endurance is tested even more. "The younger generation in the film industry, they have the time, the impulse, for the mission the times bless them with." He felt that when working hard faithfully, in the end even if they do not achieve their goal they can still answer to themselves. So Yuk Wa asked To Kei Fung would he be concerned about the narrowing of creative freedom and freedom of speech? He said no. As for whether some invincible line existed, he said certainly. He said that creating was something very agile. He also described himself as a "rubber queen flea" -- it lives no matter how you try to crush it.