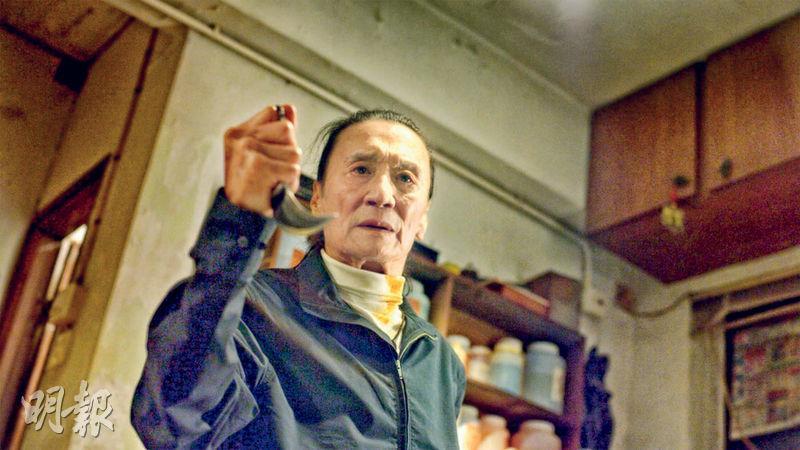 Patrick Tse removes his sunglasses for TIME
courtesy of mingpao.com
The 45th Hong Kong International Film Festival selection TIME (SAK CHOOK GOR WONG FUN) will hold its world premiere on April 4th at the Hong Kong Cultural Center. In coordination with the pandemic prevention effort, the venue would only be able to provide half the seating for sale. However viewers' enthusiasm was not dampened, tickets were rapidly sold out in 3 hours.
Returning to film for TIME, Patrick Tse Yin (Sei Gor) upon learning about the rapid ticket sales could not hide his joy. "Every one of my friends said they would get tickets. I told them not to fight, let viewers watch it first. Thank you very much! See you then!" The other star Petrina Fung Bo Bo was in Malaysia but upon hearing about the enthusiastic response expressed her appreciation to the audience. "I really want to fly right back to see everyone. All the clothing are made, as I thought I would dress prettily to see everyone. Now I can only wait until the restrictions are lifted. I hope everyone would like TIME. After watching the film everyone can pay attention to this topic."
In TIME Tse Yin, Fung Bo Bo and Lam Suet were a hit team that sent chills down people's spines. However as the times changed they could only return to their ordinary lives. In their twilight years, who would be willing to be labeled as negative asset? Through a radio song dedication, "Song of Youth" the fire in the trio was rekindled.