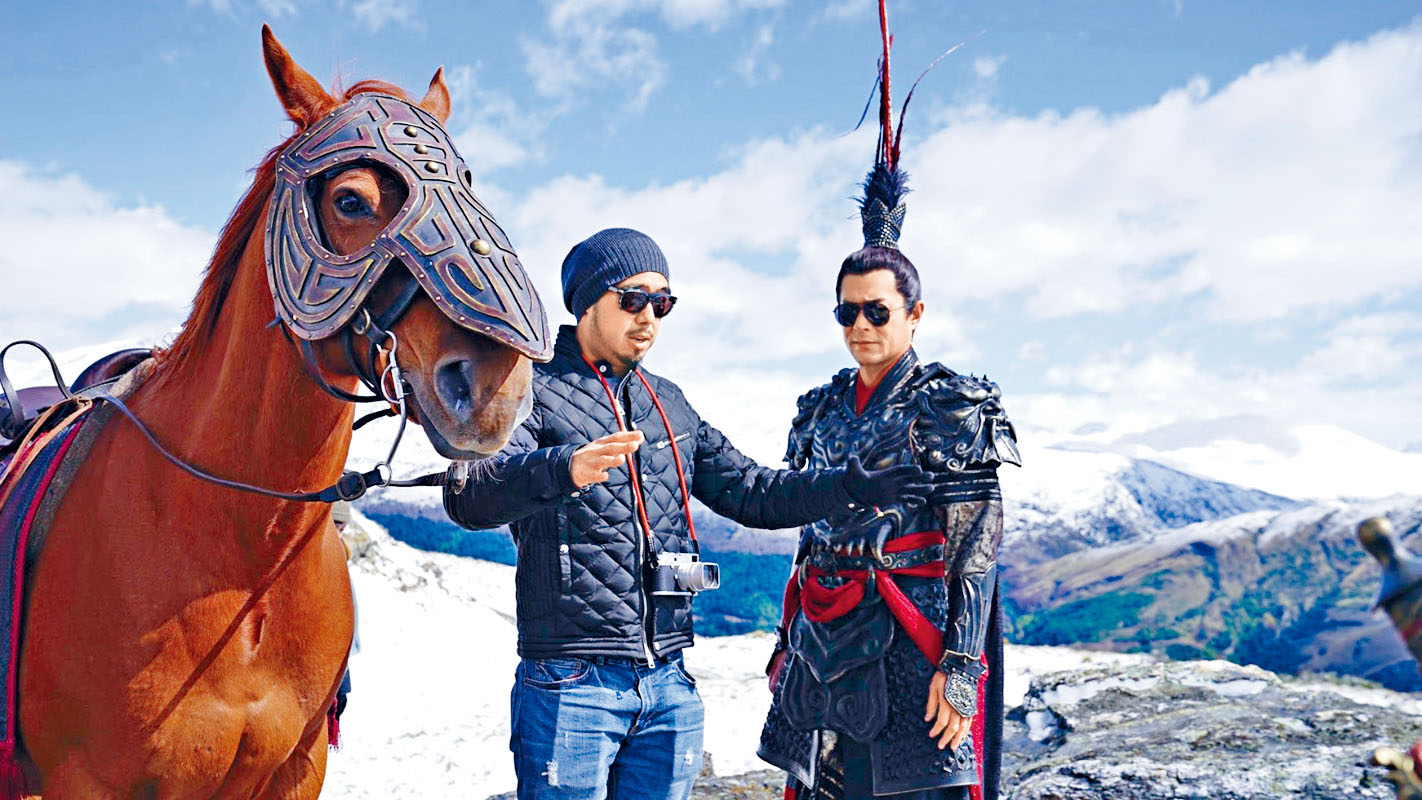 Louis Koo after the surgery immediately went to New Zealand for the location shoot
courtesy of singtao.com
The Louis Koo Tin Lok, Han Geng, Tony Yang starred film DYNASTY WARRIORS (JUN SAM GOK MO SEUNG) will finally open in April. As Lu Bu, Koo Tin Lok had a rather large role. Yesterday morning Goo Jai recalled his own production experience online. He revealed that at the time his right eye was injured and needed eight stitches. Goo Jai said, "Perhaps each Goo fan has noticed that the film DYNASTY WARRIORS' promotion has already begun. Everyone will finally see my portrayal of Lu Bu as the production experience appears in my mind again. At the time due to my right eye injury I had eight stitches on my eyeball, which made me realize that actually eyes could also be stitched. Due to the tight schedule, I had to continue the shoot in New Zealand before I was healed. Everything feels like it just happened yesterday."