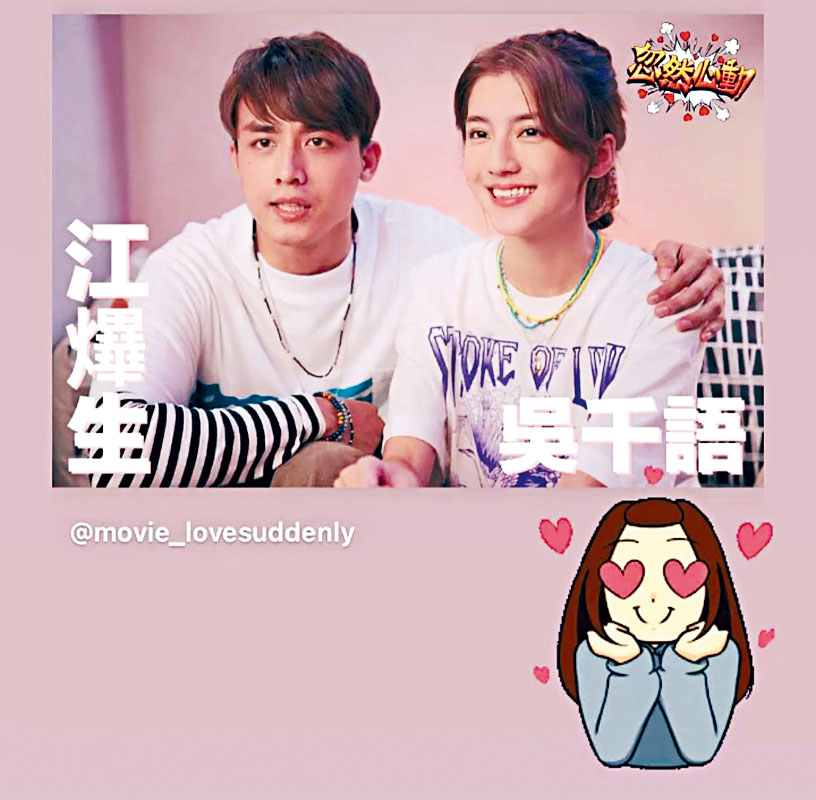 Anson Kong and Karena Ng play an internet star couple
courtesy of singtao.com
Karena Ng Chin Yu worked with MIRROR member Anson Kong on the new film LOVE SUDDENLY (FUT YIN SUM DUNG), which was unveiled at the Hong Kong Film and Television Market (Filmart) 2021. Aside from Anson Kong's big screen debut, the film would also be Roxanne Tong Lok Man's as well. Anson Kong posted the film post and wrote, "Anson Kong and Tong Lok Man both make their silver screen debuts. Anson Kong and Ng Chin Yu in the film are a pair, often making a living an internet star couple. Pretty Tong plays a nurse and has more scenes with Ma Chi Wai."