Liu Kai Chi
Chan Man Yi yesterday left the patient's room without speaking with the media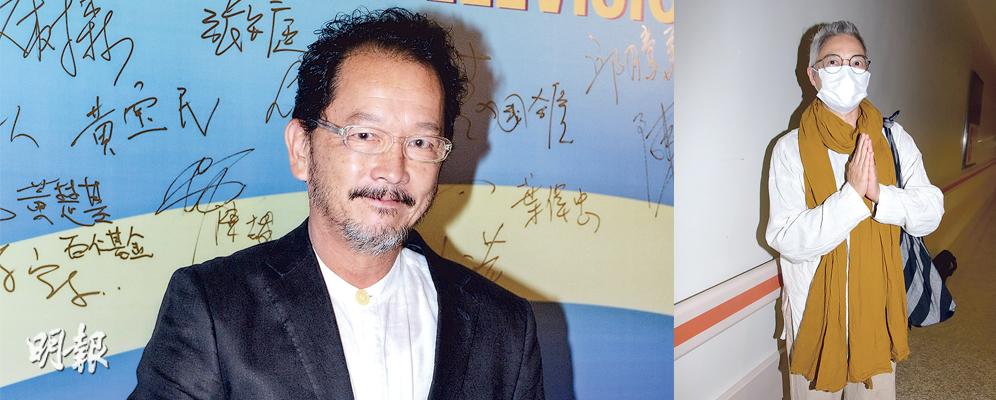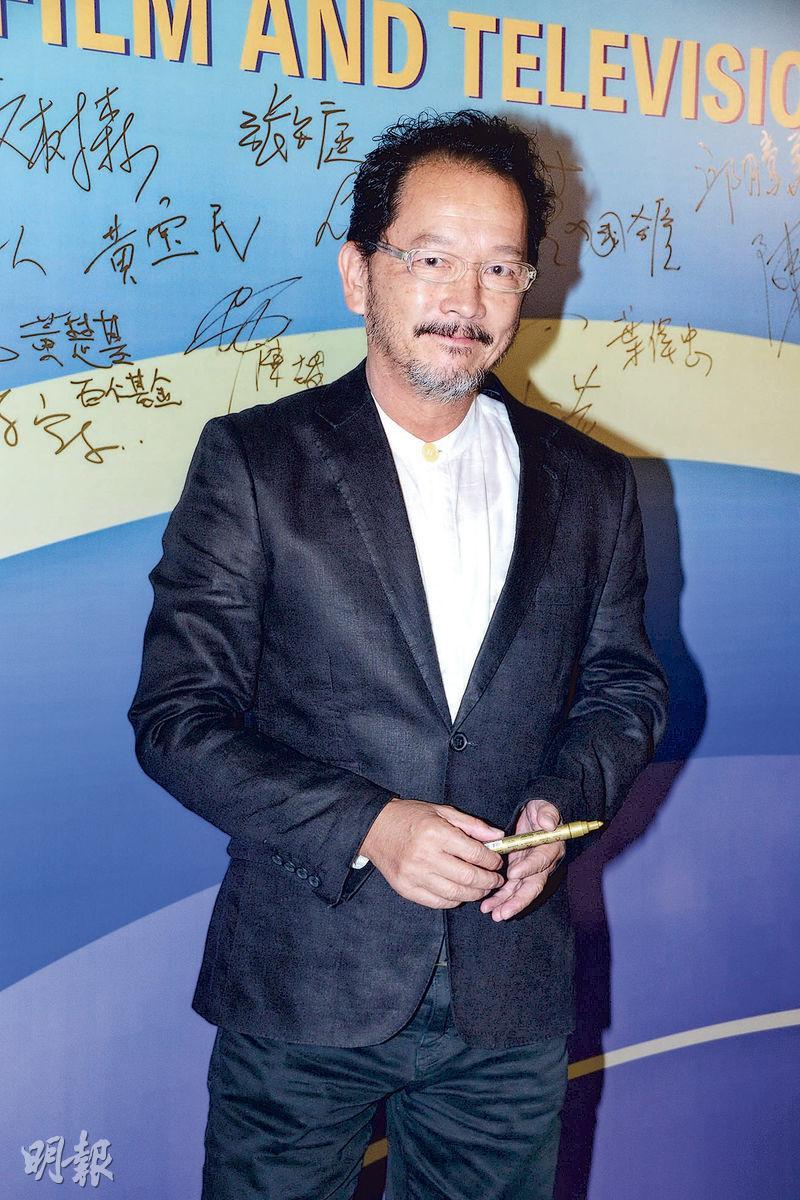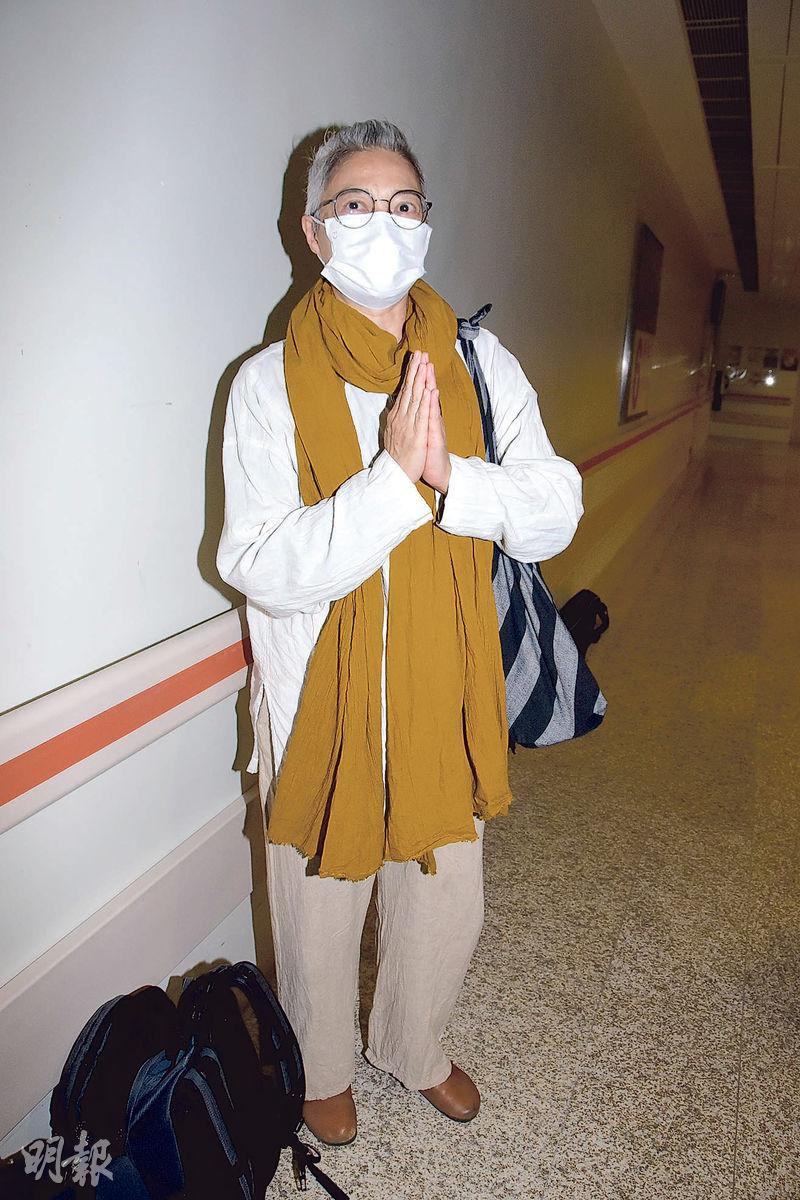 courtesy of mingpao.com
Known as "Uncle Chi", veteran actor Liu Kai Chi was diagnosed with stomach cancer last year but succumbed to the illness. Last night accompanied by his family he passed away at age 67 at the Prince of Wales hospital.
Uncle Chi's company last night issued a statement to the media. "Our beloved Mr. Liu Kai Chi (Uncle Chi) on March 28th 2021 at 8:32 PM at the Prince of Wales hospital peacefully passed away in the company of his family and returned to the Heavenly Father's embrace.
The family thanked the healthcare personnel for their attentive care over the months, and the general public and media for their concern and well wishes. Although the family would miss him, but they still carry the hope that they will be united again in Heaven. We understand everyone's concern for Uncle Chi, but plead with everyone to give Uncle Chi space to handle Uncle Chi's affairs. As for funeral arrangements, everyone will be notified later.
We again sincerely thank everyone's care and concern for Uncle Chi and his family."
Uncle Chi always wanted to keep his illness under low profile. When he entered the hospital he did not notify his friends. Last Tuesday, after the news of Uncle Chi's cancer spread, his wife Chan Man Yi spoke to the media at the hospital and revealed that in mid December last year Uncle Chi started to feel bloated after meals. He went for an examination and the report confirmed the stomach cancer diagnosis. That day she even said that Uncle Chi was very cooperative with the doctor's treatment and received praise as A+ patient.
Bonnie Law Man Chong and Gabriel Harrison (Hoi Chun Kit). The former was heartbroken after finding out Uncle Chi's passing. Law Man Chong said that when she first started in the business she worked with Uncle Chi on several series, and thought that he was a great elder. He taught her a lot and really took care of his junior colleagues. She said that her husband Chan Kwok Bong was very tight lipped. Earlier he knew about Uncle Chi's health but did not tell her. Lately there have been too much unhappy news and she could not accept it, but she wished Uncle Chi's family would take care. Hoi Chun Kit upon learning the news lamented, "People would pass away one day, may Uncle Chi rest in peace." Hoi Chun Kit said that when he started in the business he worked with Uncle Chi. He remembered that Uncle Chi would very gladly teach new comers, instruct new comers on how to get a grasp of the character.
Uncle chi was a student in the 8th TVB Artist Training class in 1978. Upon graduation he signed with TVB. Uncle Chi developed decently at TVB, performing in over 60 television series including THE SHELL GAME, THE LONELY HUNTER, MASTER OF MARTIAL ARTS, UNTRACEABLE EVIDENCE II. He also joined Ricky Wong Wai Kei's HKTV and made THE ELECTION; two years ago he performed in the ViuTV series LIMITED EDUCATION with Amy Chan Sau Man. Uncle Chi over the years worked nonstop. Earlier due to his health, he turned down job offers to focus on his treatment.
Uncle Chi's acting was praised by his colleagues. In 1993 with CAGEMAN (LUNG MAN) he received the 12th Hong Kong Film Award Best Supporting Actor. In 2004 with INFERNAL AFFAIRS II (MO GAN DOH II) he again was nominated for the Hong Kong Film Award Best Supporting Actor, in 2006 with SPL (SAT POR LONG) he received his third Best Supporting Actor nomination, in 2009 with BEAST STALKER (JING YUN) he won another Hong Kong Film Award Best Supporting Actor, in 2016 with LOVE ENDURES (OI JUEN JOI) he won the first Malaysia Golden Butterfly award Best Actor, his first Best Actor award. In recent years his better known work included CALL OF HEROEs (NGAI SING), PROJECT GUTENBERG (MO SEUNG). In recent years Uncle Chi also participated in plays and films with political stance like TEN YEARS (SUP NIN) and WEEDS ON FIRE (DIM NG BO).
Aside from his show business career, Uncle Chi in recent years also worked as a full time lecturer at the Hong Kong Baptist University film academy.
As for his family, his wife Chan Man Yi was his artist training class classmate. They wed in 1987 and ended their love marathon of 9 years. They were a publicly recognized "model couple" in entertainment, and had 3 sons. In 2003 their youngest at age 3 was diagnosed with leukemia and at age 5 succumbed to the illness, the couple suffered a tremendous mental trauma; now that he passed away from stomach cancer as well, many truly would sympathize with his wife Chan Man Yi's experience.