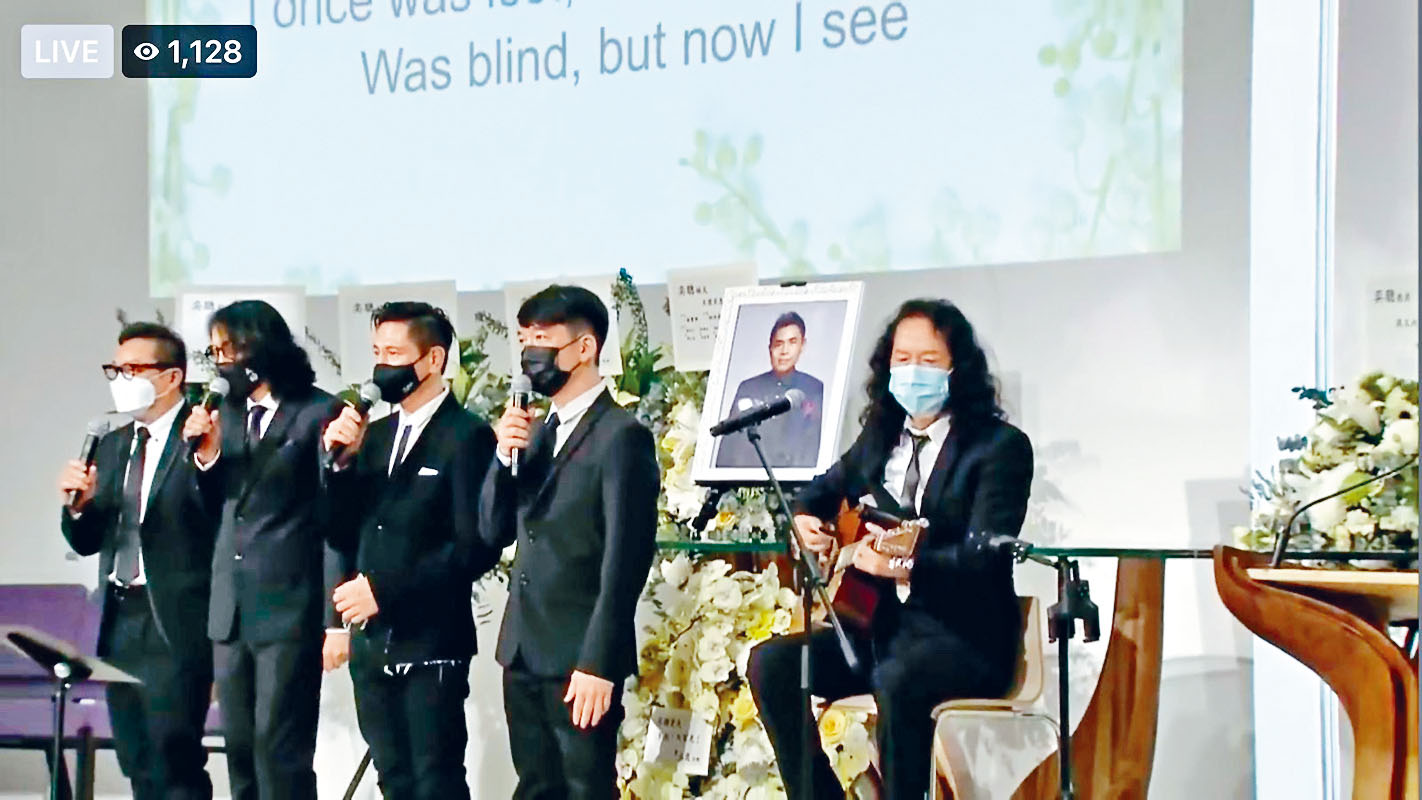 5 members of Tai Chi perform AMAZING GRACE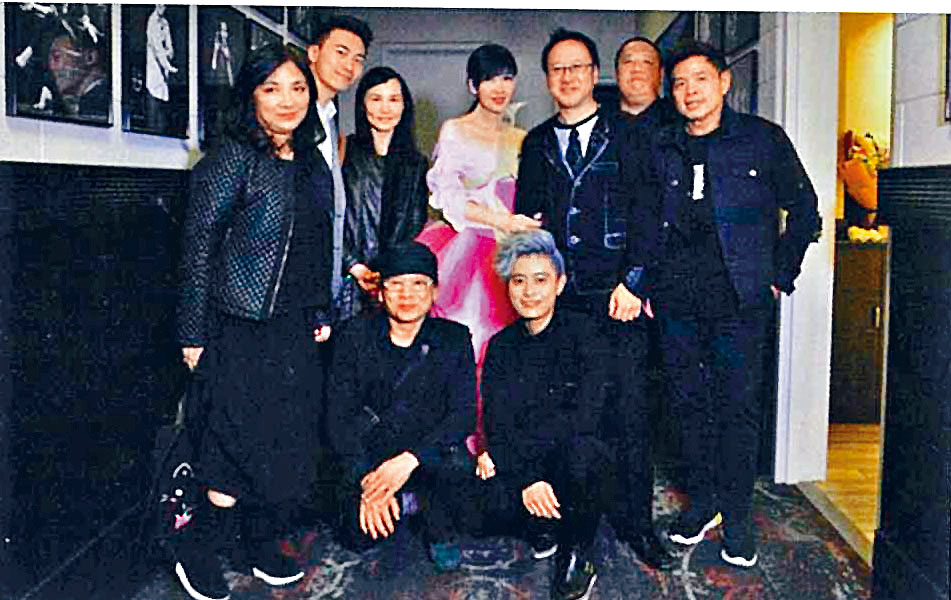 Vivian Chow worked with Gary Tong many times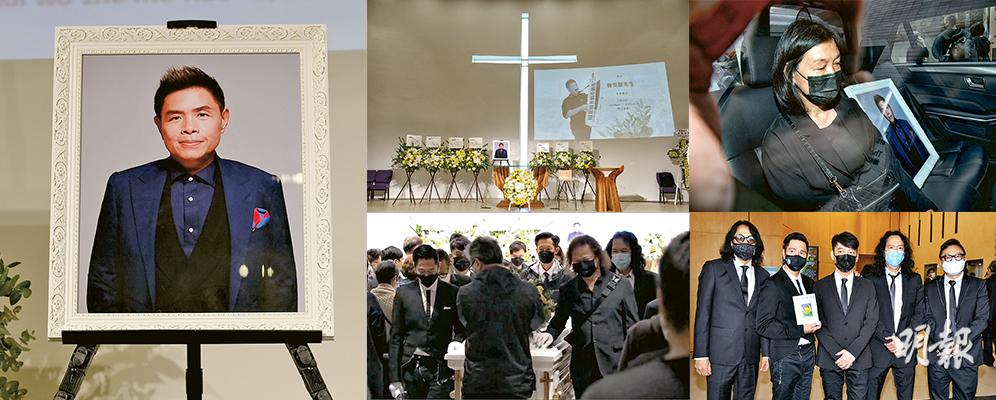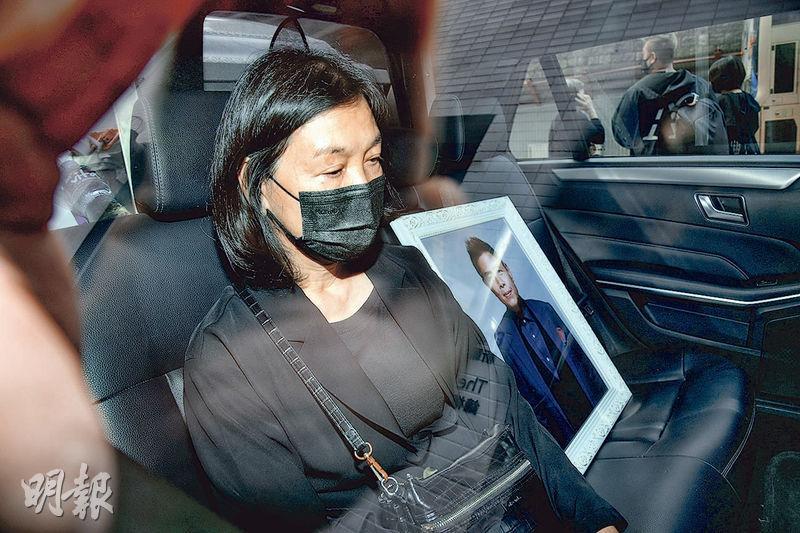 Lotty Tse boards the hearse with her late husband's photo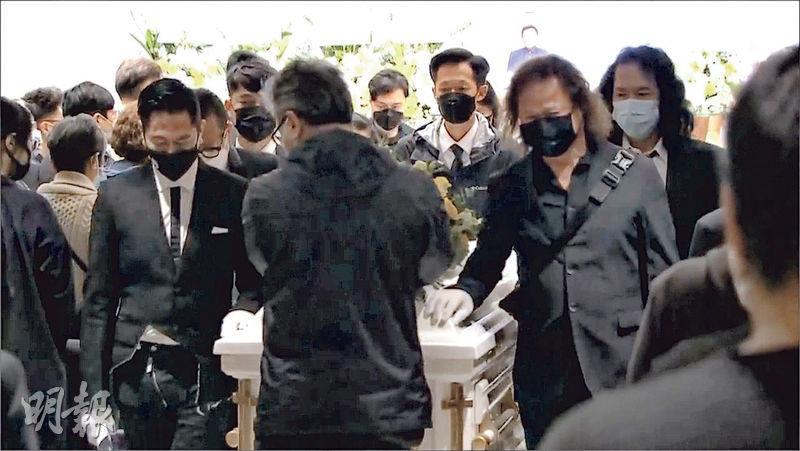 Tai Chi are the pallbearers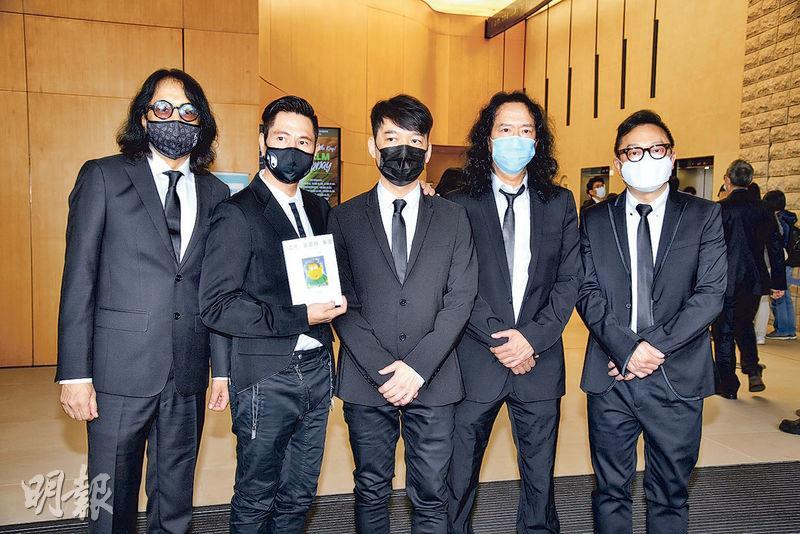 Gary Tong's heartbroken Tai Chi bandmates Lau Yin Tak, Patrick Lui, Ricky Chu, Joey Tang and Sing Tan Wa bid him farewell and will carry on his music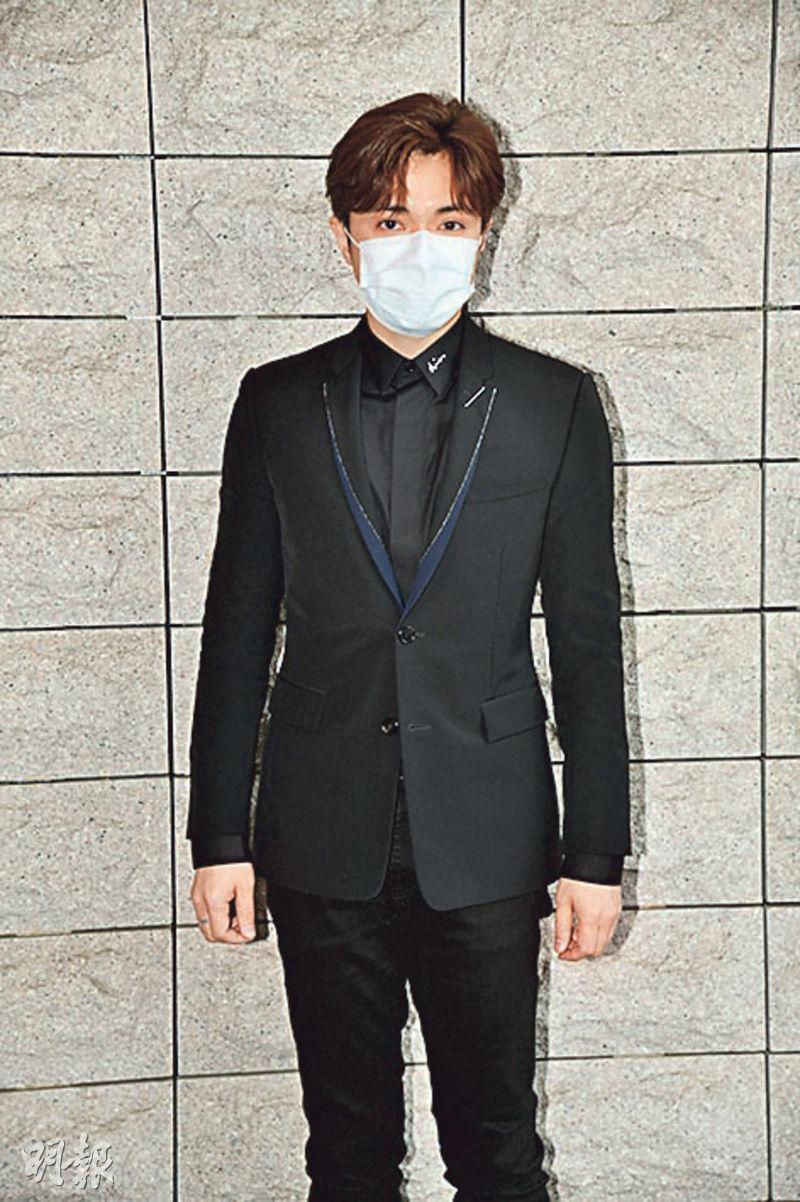 Hins Cheung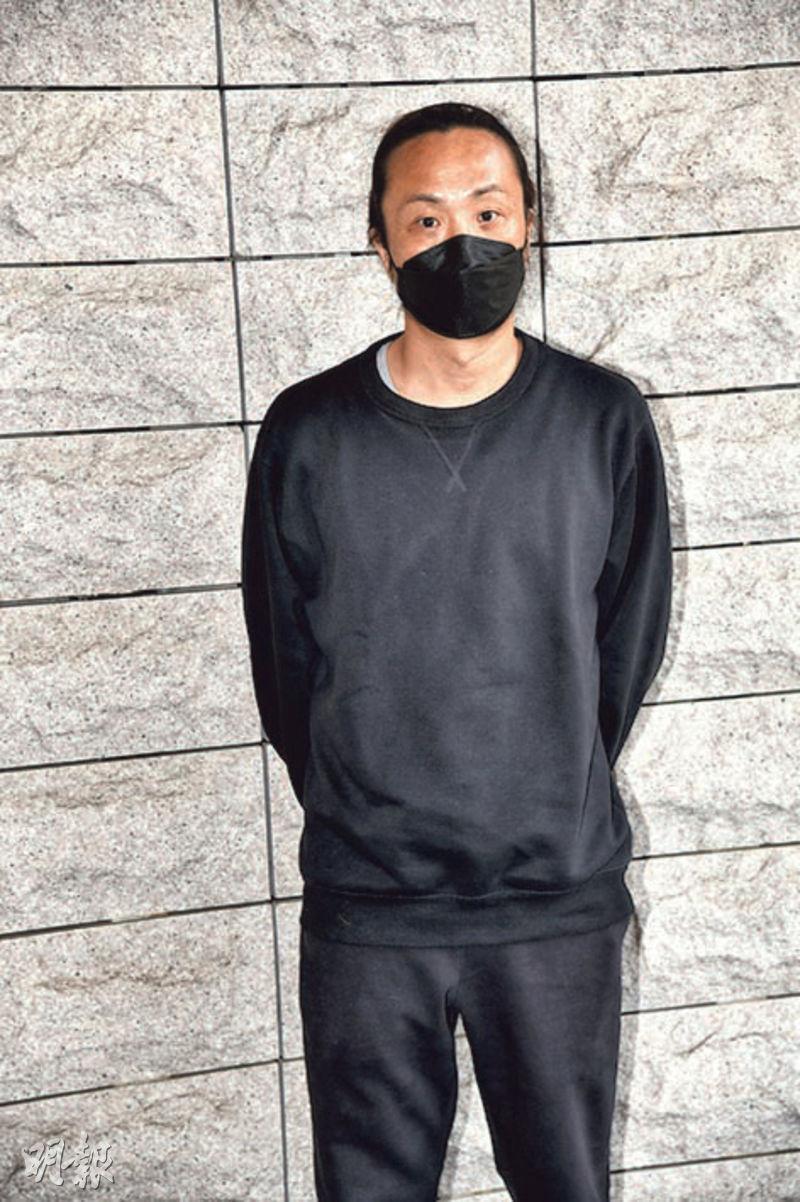 Ronald Cheng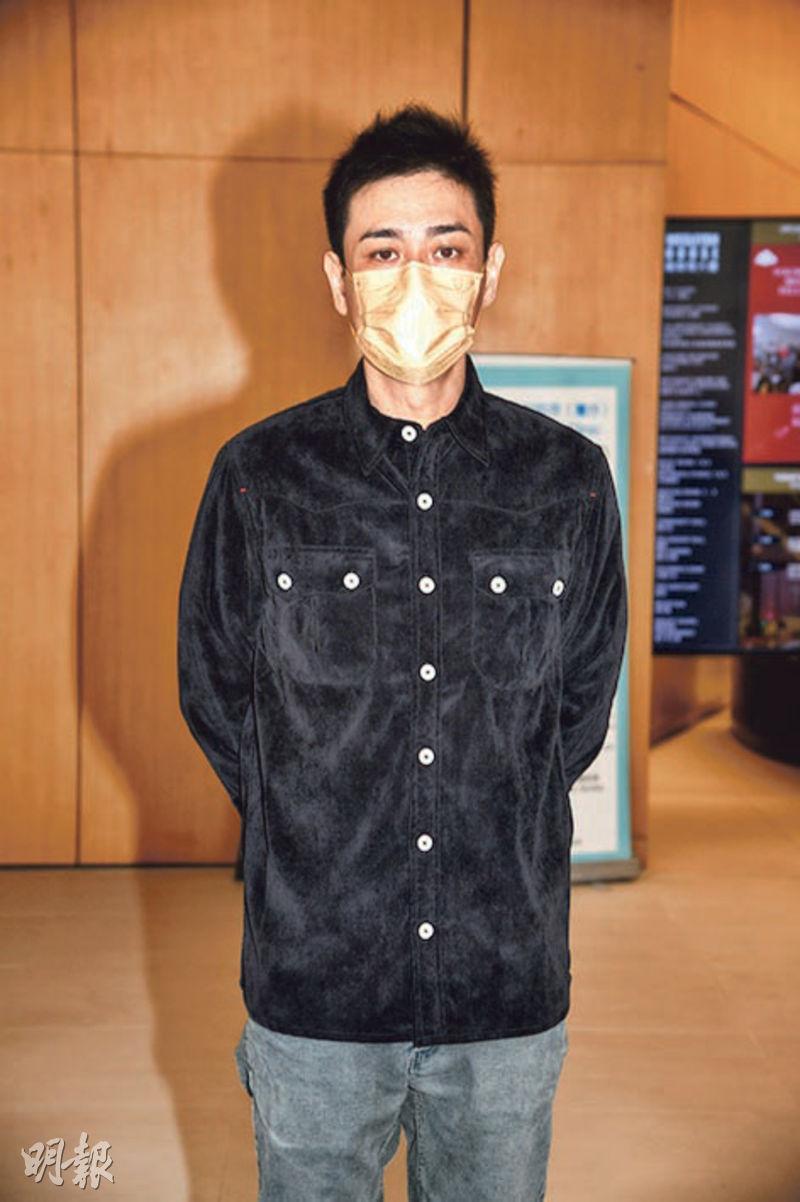 Jones Lee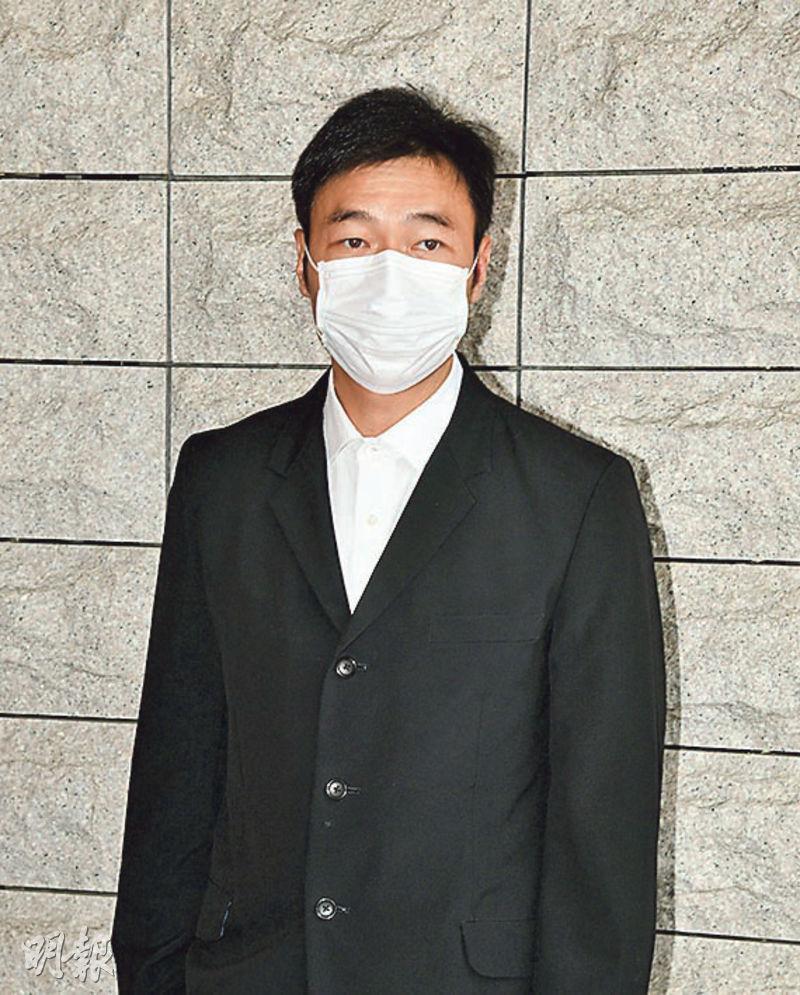 Andy Hui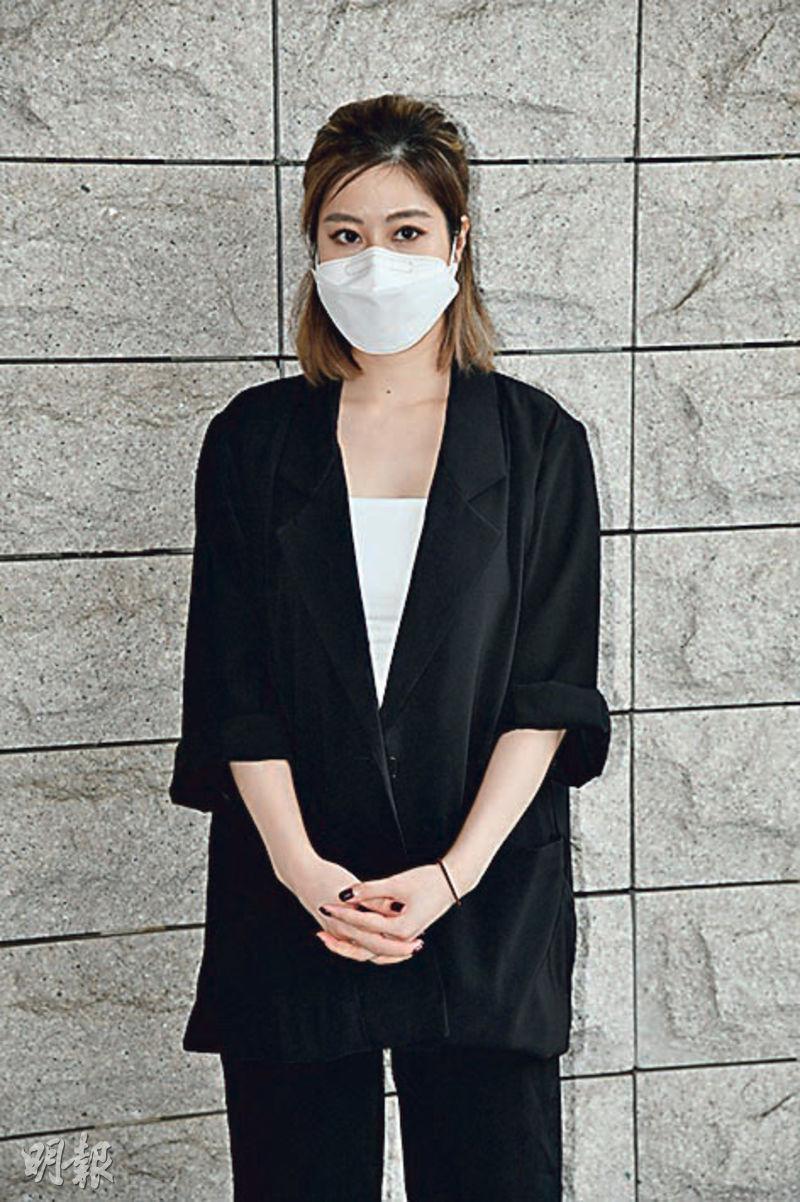 Keeva Mak is grateful to Gary Tong for bringing her into the business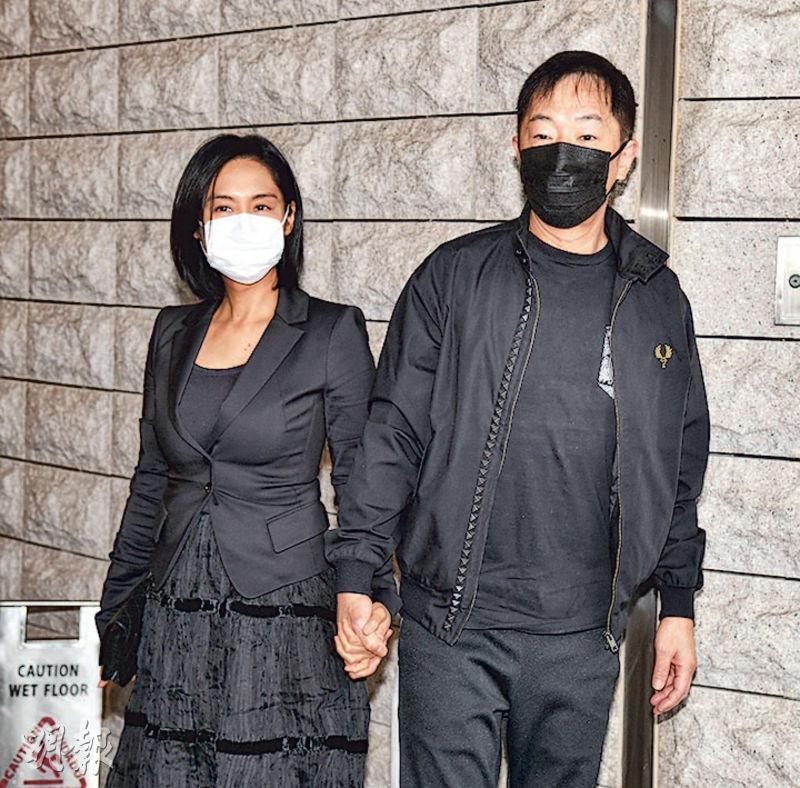 Athena Chu and Paul Wong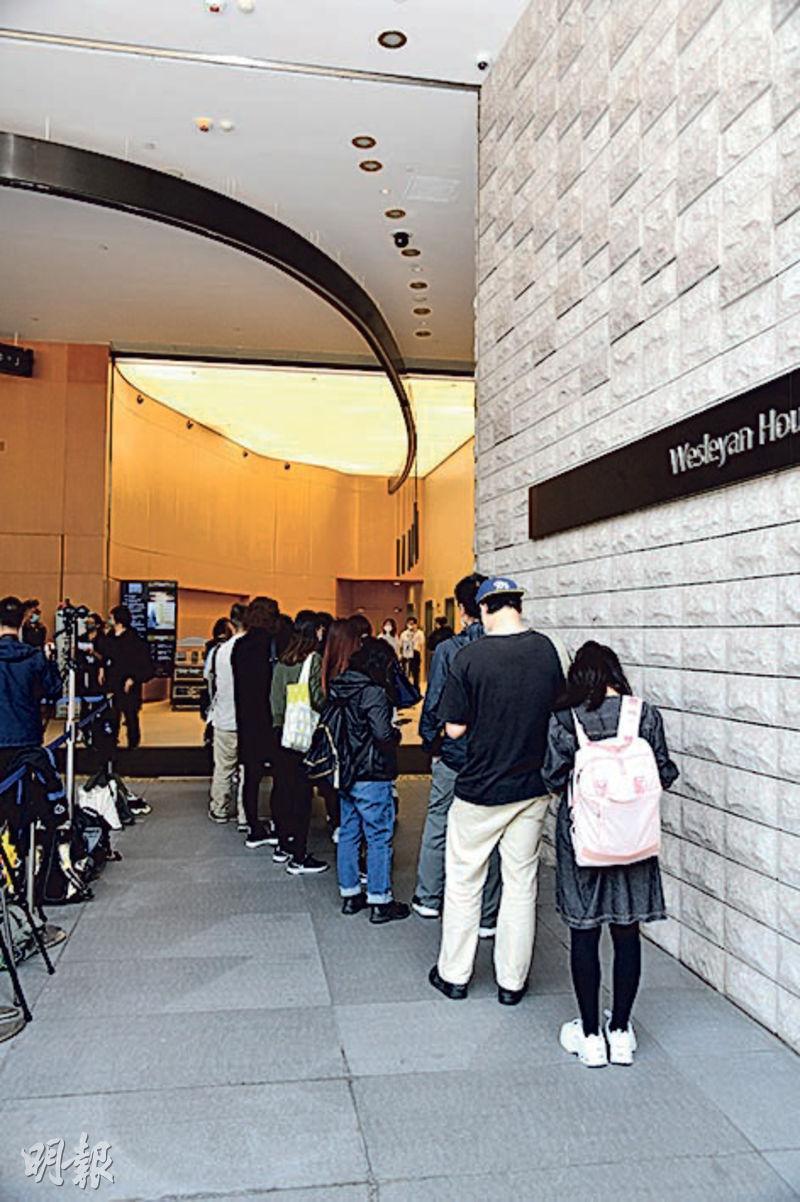 Over 100 fans come to pay respect to Gary Tong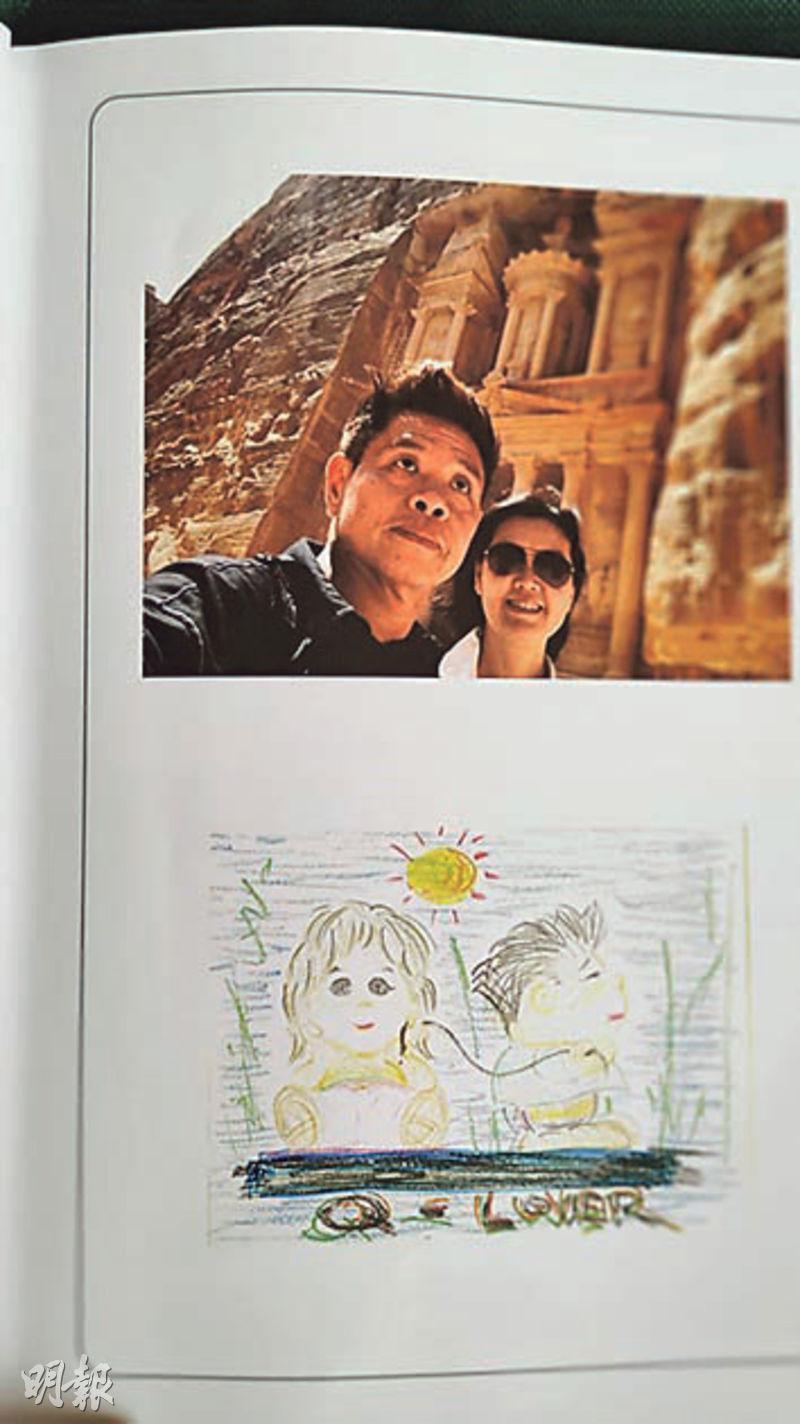 Gary Tong and his wife on vacation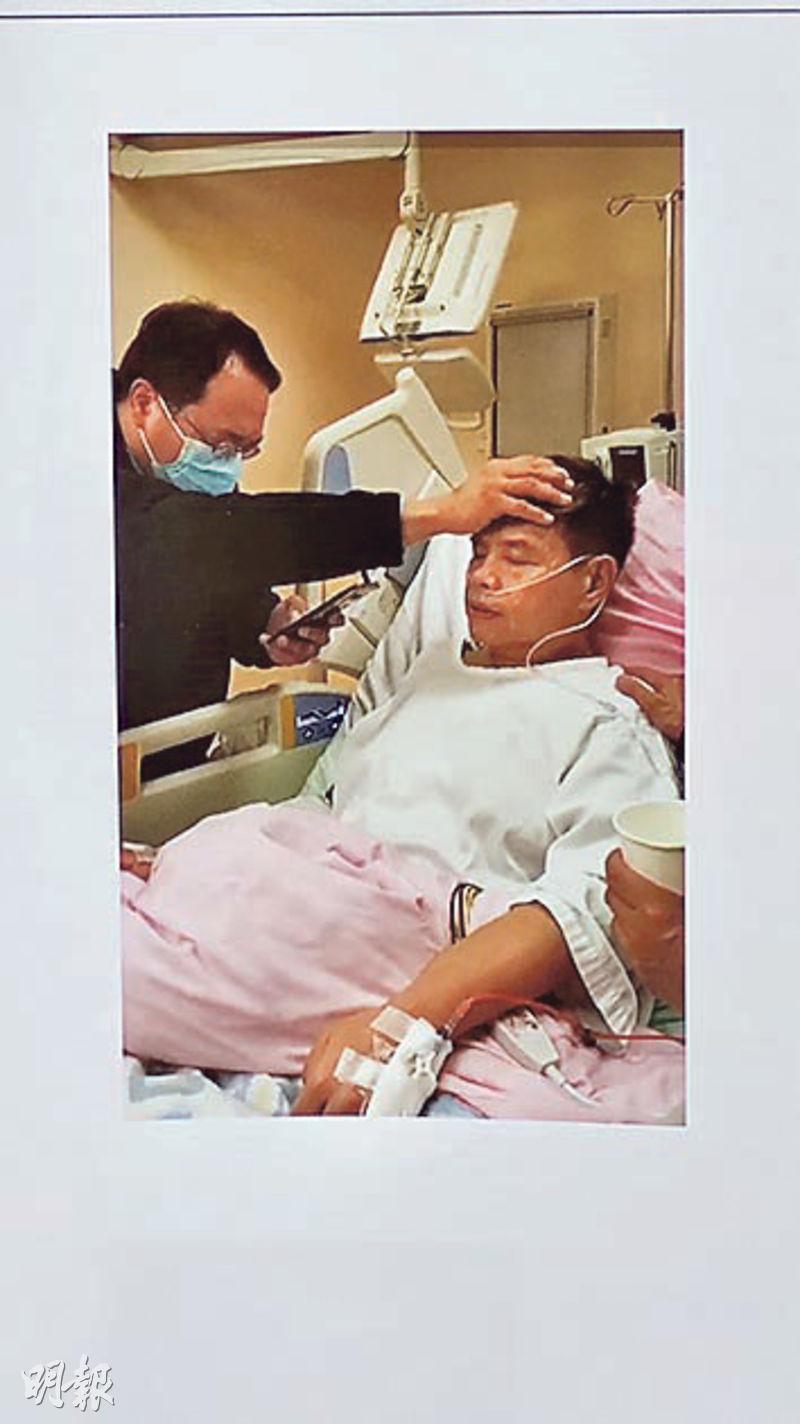 The program has a photo of Gary Tong's hospitalization in January 2019 due to heart failure
courtesy of mingpao.com
Tai Chi's keyboard player Gary Tong Yik Chung on March 2nd passed away at home from possible heart disease at the age of 57. Yesterday a funeral took place at a Wan Chai church. The entire ceremony was broadcast live online simultaneously. After the ceremony, Gary's coffin was transported to the Cape Collinson Crematorium in Wan Chai. The pallbearers included his Tai Chi brothers, including Lau Yin Tak (HiFi Tak), Sing Tan Wa, Joey Tang Kin Ming, Patrick Lui Yau Fai, Ricky Chu Hon Pok and Gary's brother in law and Tai Chi's former manager Tang Cho Tak.
Gary's wife Lotty Tse Yuk Ha and Tai Chi's five members arrived early. Industry insiders who paid their respect included Andy Hui Chi On, Remus Choy Yat Kit, Michael Tse Tin Wa, Hins Cheung King Hin, Keeva Mak Ka Yu, Paul Wong Koon Chung and his wife Athena Chu Yan, Chung Shu Kei and his wife. The program included an eulogy from Gary's wife and their photo, as well as photos of Gary with his brother, Joey Yung Cho Yi, Hui Chi On, Vivian Chow Wai Man and others. The ceremony began at 2:30 PM. The 6 pallbearers carried Gary's white coffin into the venue. Gary in the photo wore a dark suit and smile. The pastor first spoke, then Tai Chi's 5 members performed AMAZING GRACE. A video of Gary's life and work followed, with the song he created NO MORE FAREWELL IN A LIFETIME.
Gary's widow Tse Yuk ha finally shared her experience with her late husband, sorrowfully getting choked up once. She said that Gary passed away suddenly due to heart disease. She also said Gary had a septal defect since childhood and was always frail. When she mentioned how filially pious her husband was to the elderly and how good a husband he was, Lotty broken down and sobbed. She also said that Gary was lacking in self control and loved to eat, at work he was very focused. After awhile his health deteriorated. She said that Gary in January two years ago was hospitalized for heart failure. At the time the doctor said that the condition was not optimistic. At that moment he was baptized in the bed. 2 weeks later he recovered, was released from the hospital and he returned to work.
Finally family, friends and fans lined up for the viewing to bid Gary a final farewell. Over 100 fans waited. Tai Chi members and Lotty could not hide their sorrow as they were reluctant to depart. Lotty spoke from her heart to her late husband. After the ceremony, the Tai Chi 5's eyes were all red. Patrick was the most upset. Gary's widow Lotty boarded the hearse that transported her late husband's remains to the crematorium.
Dressed in black suits, Tai Chi members were asked whether their emotions have settled. Joey said, "Just now when I saw him for the last time, I was more emotional. He looked OK, very handsome." Patrick said, "I told Gary's wife after today we would have to pack up our emotions, because Gary wanted everyone to keep going forward. Thank you everyone for your love and thought for Gary. Everyone would be even more positive. Gary brought us a lot of inspiration. Life can be very short, no one knows what may happen tomorrow. we have to take advantage and cherish." What did they want to say to Gary? Sing Tan Wa pointed out, "His music creation philosophy would always remain in our hearts." HiFi Tak emotionally said, "I only want him to wake up again, we really miss him!"
As for Gary's unfinished work, Tai Chi said that someone would follow up. Tai Chi originally was scheduled to perform a concert last year. Sing Tan Wa said, "Gary already told us the concept, we would keep going. We still have to decide on a date." Would Tai Chi add members to take Gary's place, Ricky joked that they would not because they were afraid that he would be jealous. They would save a spot for Gary. Other friends and disciples would help. Gary's cousin Lee Chung Hei revealed that everyone at the viewing really missed Gary. His cousin in law and Patrick cried the hardest.