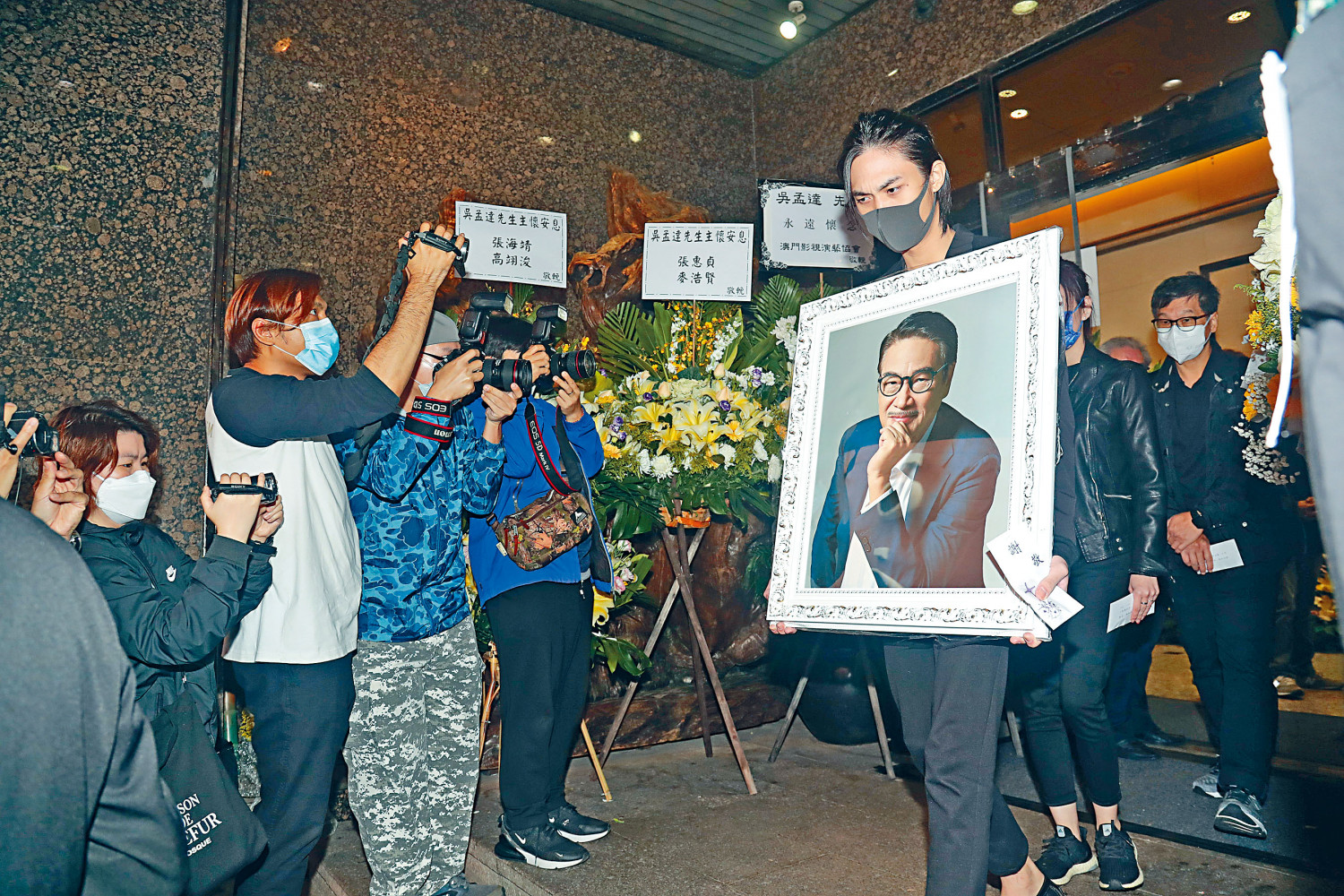 Ng Man Tat's son carries his son to the hearse
courtesy of singtao.com
courtesy of on.cc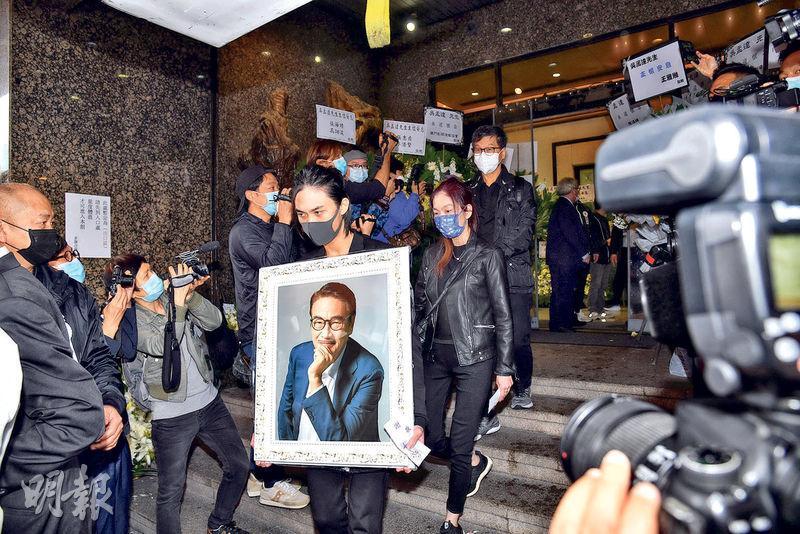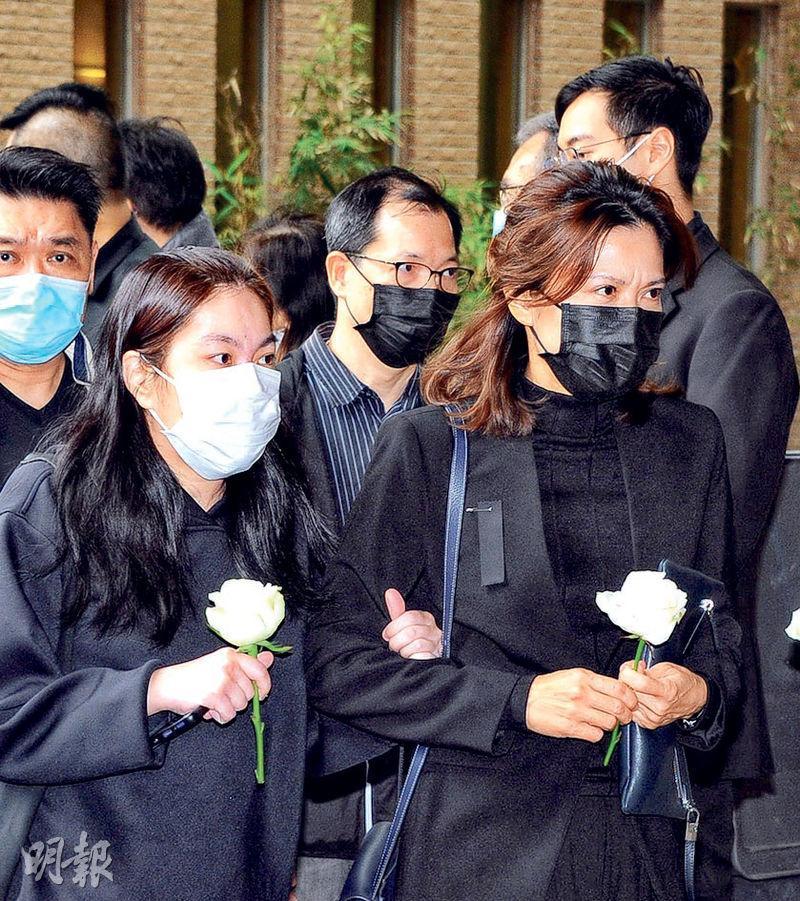 Ng Man Tat's daughter from his first marriage helps widow Hou Yin Shan to the crematorium hall
Mrs. Kwan Hoi Shan and Ting Yu pay their respect
courtesy of mingpao.com
Veteran actor Ng Man Tat passed away on the 27th last month from liver cancer. Two days ago a wake was held at the Universal Funeral Parlor and the farewell ceremony took place yesterday morning. The coffin then was transported to the Cape Collinson Crematorium. His family also followed Brother Tat's wishes as his ashes would be transported back to Malaysia for burial.
Yesterday Brother Tat's brothers and twin daughters arrived early. His widow Hou Shan Yin and their son Ng Wai Lun arrived around 10:10AM. When reporters rushed up for photos, the mother and son under family and friends' protection lowered their heads and hurried inside. Around 11:45 AM the farewell ceremony was completed. Ng Man Tat's coffin was transported to the hearse from the hall, his son Ng Wai Lun carried his father's photo and stepped onto the hearse. Widow Hou Yin Shan stayed in the hall for awhile before family and friends helped her into a vehicle.
After the hearse arrived at the Cape Collinson Crematorium, Brother Tat's son Wai Lun, daughter Hoi Yan and brother Ng Lei Tat stood next to the coffin and waited for Mommy before entering the hall together. At this time Hou Yin Shan carried a white rose. The entire cremation ceremony took around 20 minutes. When Hou Yin Shan departed the media asked when would Brother Tat's ashes be brought back to Malaysia for burial. She did not respond and left with her son. Brother Tat's brother Ng Lei Tat also said that he was uncertain when his brother's ashes would be buried.
Veteran voice actor Ting Yu and Kwan Hoi Shan's wife yesterday attended the farewell ceremony. Ting Yu said that Brother Tat was great. "Although at first he was very mischievous, when he went to work in the Mainland he still missed Hong Kong very much. He was very respectful to us elders, an invaluable talent in the art scene. We regret his passing very much. I would always miss him." Mrs. Kwan followed, "I was his Si Mo and I would miss him very much as well. Before going to the Mainland for a movie he still had tea with me. When he got back he told me about how his operation went. His last words are still in my cell phone!"