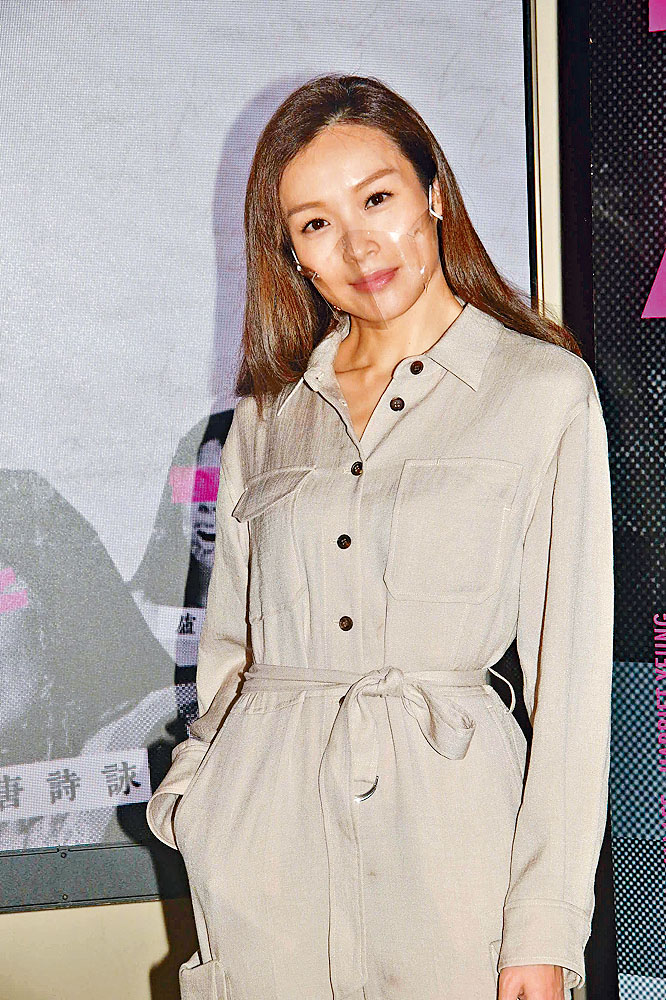 Ali Lee
courtesy of singtao.com
Sisley Choi and Ali Lee
courtesy of on.cc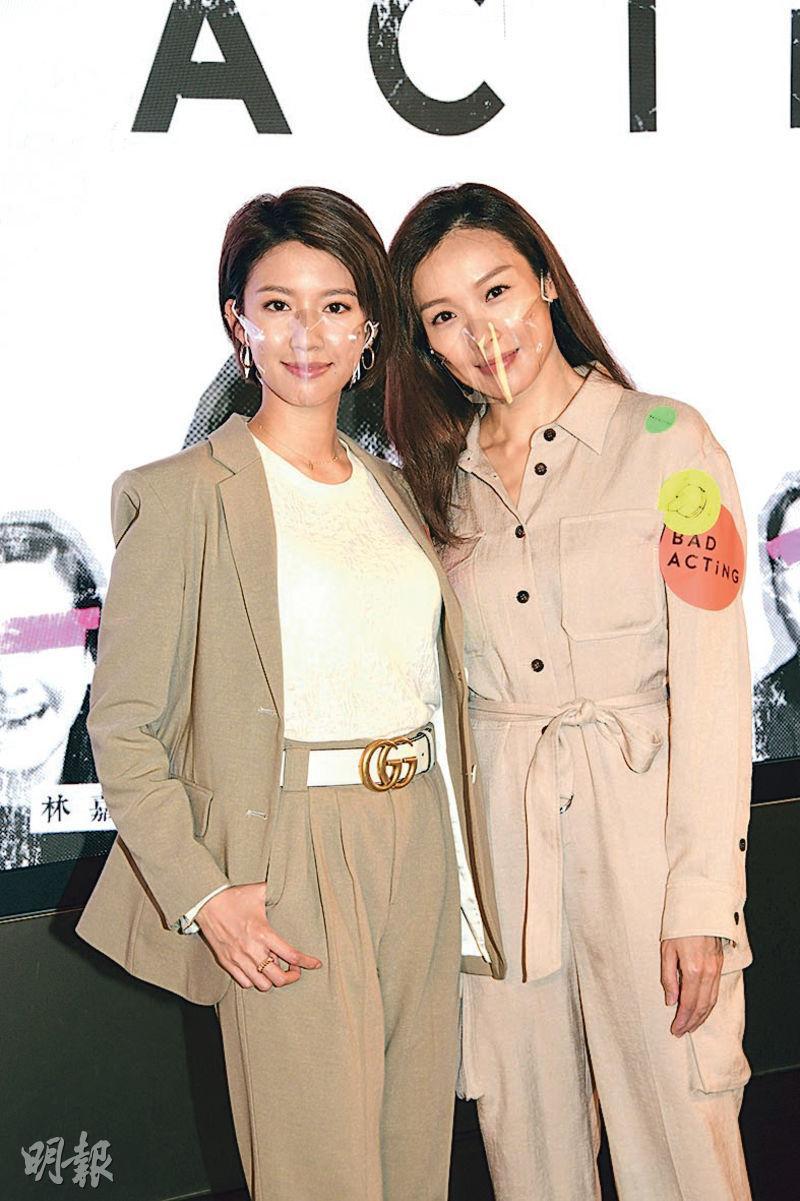 Stage director and drama instructor Olivia Yan Wing Pui and director Maisie Choi Mei Sze worked together on the art documentary BAD ACTING, which held a charity premiere two nights ago. Aside from film participants Sisley Choi Si Bui, Alex Lam Tak Shun, Shrimp Head (Harriet Yeung Sze Man), Ali Lee Kai Sum, KJ Chan Hiu Kei, Yan Wing Pui's student Wong Yau Nam also attended to show his support. Choi Si Bui said that through the classes she felt like someone took her apart and put her back together again, as she stated that her acting has improved. Lam Tak shun also said that he really admired Si Bui, acting with her was very comfortable.
Because Choi Si Bui studied acting with Yan Wing Pui, she met director Choi Mei Sze and created this opportunity to participate in this documentary. She said, "At first I purely had going to class in mind, I never thought that I would be on the silver screen. In the film I had the most scenes with Lam Tak Shun. I used the method in class to perform, deliberately go wild to show the flaws. I would have many outtakes that would be very funny to watch." Si Bui said that if time would permit she would continue to go to class. She admired Shrimp Head the most for her spirit of always learning, especially her mastery of improvisation and quick wit. Shrimp Head also enlightened her that as an actor she would need to keep studying and learning. Si Bui through the lessons felt that someone took her apart and then put her back together again, making great leaps in her acting.
Lam Tak Shun usually is soft spoken, this time he had to play a mean looking, debt collecting Wise Guy. He said that he was pleased with her performance, but the director had her own ideas, saying that sometimes the more mild mannered someone was the more frightening he was. However it would be a lot of fun. (Would you look forward to seriously working with Si Bui?) I would be very happy to have the chance to work together, I really admire her too. After our rehearsal we became familiar, acting with her was very comfortable."
Lee Kai Sum in the film played a solo act as someone whose debt was being collected. Without any co-star she had to rely on her imagination. She said that she was like she was mentally ill. Without any co-star, talking to herself added to the difficult. She said, "I normally would encourage myself in front of a mirror and make myself some promises. Everyone has a time when they have pressure, after crying and sleep I am fine. (Do you release your emotions like this even for a broken heart?) Not just relationships, but for many factors as well." Earlier she and boyfriend Danny Chan Bing Chuen were rumored to be in relationship trouble, when asked about their current status she did not want to say much. "No comment, I have always handled my relationship in a low key manner. (Right now you are looking for a comfortable way to get along?) I need time to take care of it."
Reportedly, this premiere's proceeds will be donated to the Asia Culture Association to encourage and support young people who are interested in studying drama to learn performance art. After the film was released tickets were sold out in a short time. Now more shows have been added twice. Other than actors, Hong Kong audience were also interested in further exploring drama. The film chronicled a group of acting experts and rookies, Best Actress or amateurs, nakedly shared the pain and the bitterness on the journey of acting, how they struggled and persevered in BAD ACTING, determined to become outstanding actors and live their own art lives.